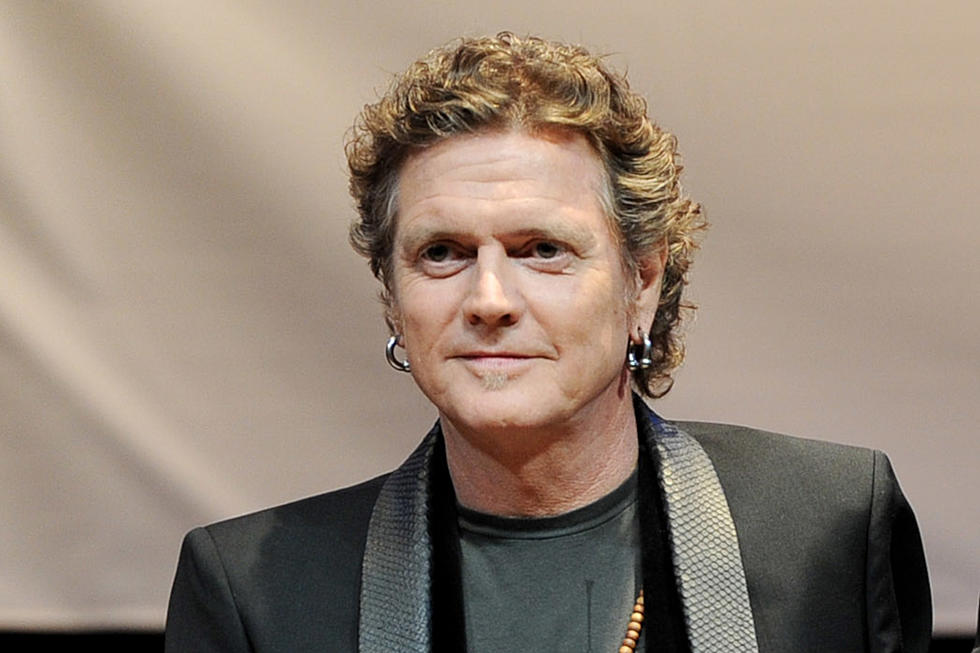 Rick Allen Is Still Dealing With Trauma From Florida Attack
Kevin Winter, Getty Images
Def Leppard drummer Rick Allen has revealed that he's still dealing with trauma following his assault outside of a Florida hotel earlier this year.
The incident took place March 13 outside of the Four Seasons in Fort Lauderdale, where Allen was staying after performing with Def Leppard the previous night in nearby Hollywood, Florida. Allen was accosted by 19 year-old Max Edward Hartley, who knocked the drummer to the ground, causing injuries.
While Allen has fully recovered physically, he admitted to podcast host Jeremy White that the mental recovery is still a work in progress.
READ MORE: All 145 Original Def Leppard Songs Ranked Worst to Best
"When I hear footsteps behind me, I use shop windows like a rearview mirror these days just to check out who's behind me," the drummer confessed. "So there is stuff. It did bring stuff up."
"I'm trying to work through it the best I can," the drummer continued. "I'm just looking forward to being home and continuing to work through it."
Def Leppard has enjoyed a busy touring schedule in 2023 and are currently wrapping up their worldwide trek alongside Motley Crue in Australia.
Rick Allen Is Raising Funds for Veterans and First Responders
Allen is once again spearheading the 12 Drummers Drumming charity auction, an annual event which raises funds for veterans and first responders. Signed memorabilia from Tommy Lee, Nikki Sixx, Styx, Jon Bon Jovi and Taylor Swift are among the many items up for bidding.
READ MORE: The Best Song From Every Def Leppard Album
Allen admitted his own traumatic experiences have served as a reminder of the bravery of veterans and first responders.
"All these things that happen to every one of us. It's a reminder of what our brave men and women go through on a daily basis," the drummer explained. "For us, it's pretty random. For them, it's a conscious decision to put themselves in danger."
Def Leppard Albums Ranked
From their metal-edged debut to their pop breakthrough to the recent records, we rank every single LP.
Gallery Credit: Nick DeRiso
More From Classic Rock 105.1