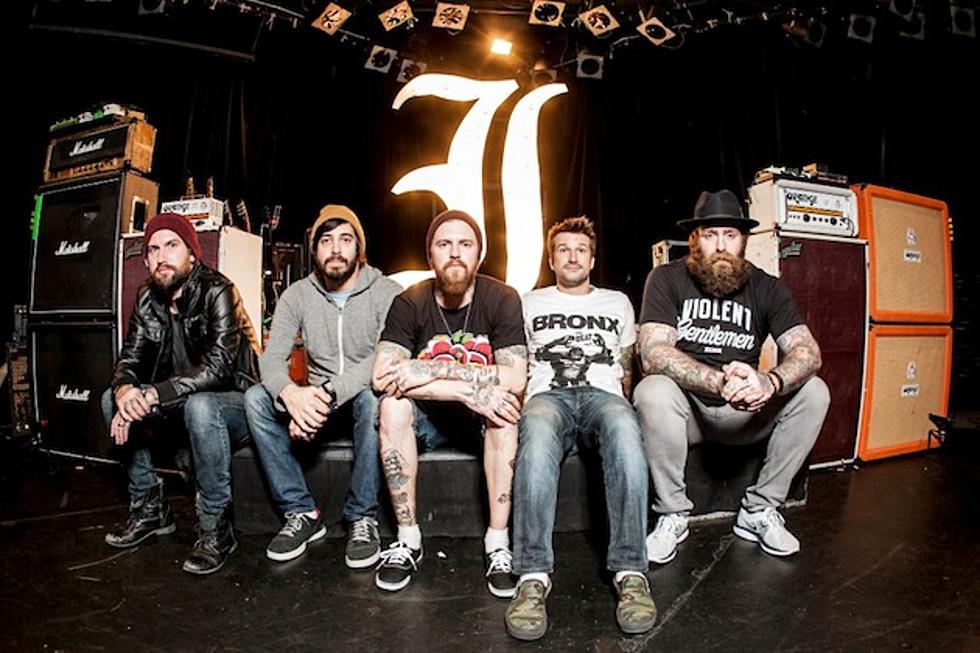 Every Time I Die Part Ways With Drummer Ryan 'Legs' Leger
Epitaph
Buffalo, N.Y. hardcore heroes Every Time I Die have parted ways with drummer Ryan 'Legs' Leger. The departure is an amicable one, with Leger choosing to leave ETID in order to focus on his family. He'll be replaced in the band by onetime Underoath and Norma Jean drummer Daniel Davison.
Legs came into the fold after Mike 'Ratboy' Novak left Every Time I Die in 2009. Since Legs joined up, he contributed to some of ETID's apex works such as 'New Junk Aesthetic' in 2009 and 'From Parts Unknown' in 2014.
Every Time I Die broke the news yesterday (Feb. 10) via Facebook:
sadly, Ryan "Legs" Leger is no longer with us. he's not dead, he has just voluntarily ended his involvement with ETID in order to spend more time with his family and hopefully one day earn that coveted #1 Dad mug he's heard so much about. we wish him nothing but the best and we will all miss him dearly. but the show must go off. enter Daniel Davison.
see you soon.
Legs himself offered his own goodbye message, thanking his ETID band mates and various others in the process:
After 5 years of heavy touring and recording for Every Time I Die I have decided to call it quits.
I would like to thank everyone for all of their love and support over the years, especially my 4 older brothers who have taken care of me and showed me sides of the world I only dreamed about when I was touring and recording in Canada.
Big thanks to all of their friends and family who took me in when Buffalo became my second home.
This will not be the end of my musical endeavours, but for now I will be making up for a lot of lost time with my family.
I offered Daniel Davison the opportunity to become full-time father to my children and after giving it some thought he decided he'd much rather fill the role as ETID's drummer.
Best of luck to Daniel, Keith, Jordan, Mitch, Andy 'Big Man' Williams and all the die hard ETID fans I've had the pleasure of smashing a beer with.
See ya'll at the Buffalo Xmas shows!!!!
Ryan 'Legs' Leger
Every Time I Die are currently booked to invade North America with the Used, Marmozets and the Eeries for a month-long tour beginning April 3. For the full list of dates, click here.
More From Classic Rock 105.1