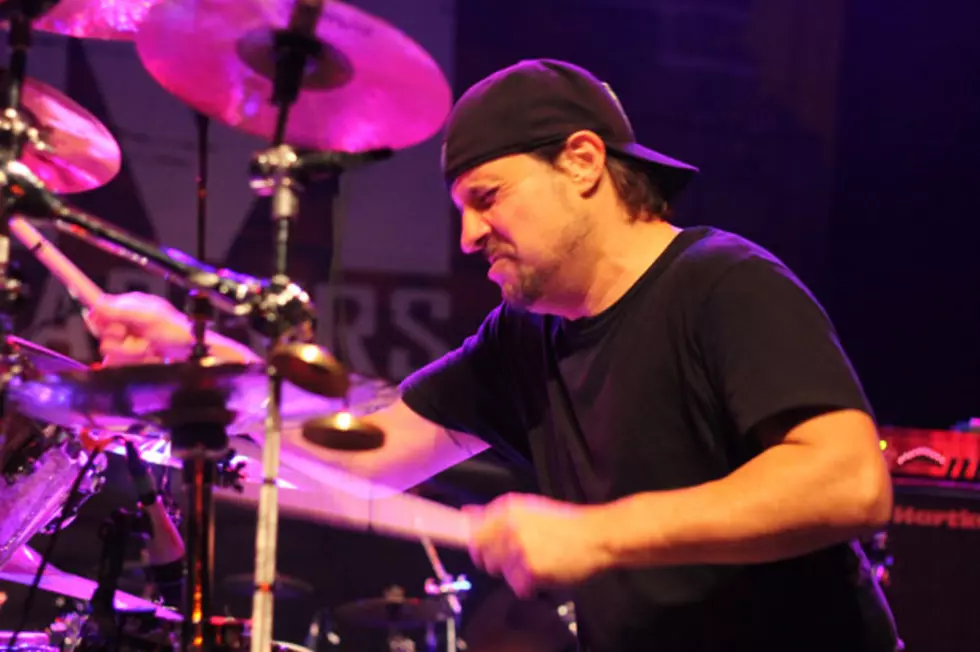 Estranged Slayer Drummer Dave Lombardo Reveals Plans To Reactivate Grip Inc.
Liz Ramanand, Loudwire
Slayer drummer Dave Lombardo isn't waiting around for the air to clear concerning his contractual dispute with the band, as he's revealed plans to continue music with Philm and his onetime project Grip Inc.
Speaking to Greece's Rockoverdose, Lombardo revealed that while he would like to be with Slayer, at the moment everything is just in a "wait and see" stage so he's keeping busy with other projects in the interim. In talking about Grip Inc., the drummer stated that he and Waldemar Sorychta are ready to revive the group. That may seem difficult to do, given that frontman Gus Chambers has passed away, but Lombardo added that they've talked to Amen frontman Casey Chaos about taking on the vocalist slot.
As for Philm, Lombardo says he now considers the outfit his "main band," and no longer looks at it as a side project. Philm will return to the concert stage April 20 and 21 at the Second Skin Club in Athens, Greece. Speaking with us about Philm last year, Lombardo stated, "It's different, it's a little more alternative. It's not metal. I don't follow what I lead. I try to do other things and try to lead in those and not always do things in the same vein. It's kind of the artistic side of me that always wants to progress and create and be creative."
Lombardo's issues with Slayer came to a head just prior to their Australian tour earlier this year. At the time, Lombardo stated that he started looking at the band's finances and questioned how things were being done. After going to guitarist Kerry King to bring up what he discovered, he was later informed that he was being replaced for the Australian run by Jon Dette, who was already set to sub for Anthrax's absent skinbeater Charlie Benante during the trek Down Under.
More From Classic Rock 105.1