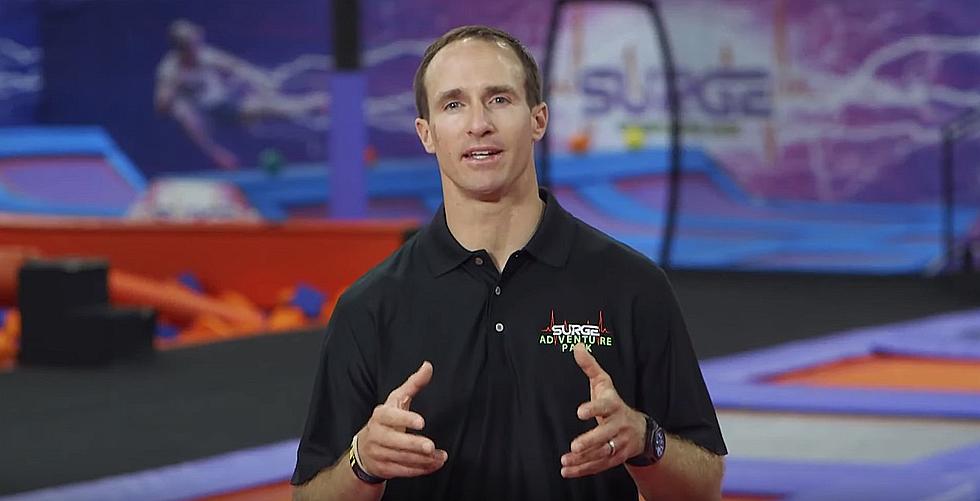 Drew Brees Opening 'Surge Entertainment' In Old Church Building On Pinhook [Video]
YouTube via Support
Drew Brees and his business partners have just announced they're opening "Surge Entertainment" in the old church building on Pinhook & Verot in Lafayette.
According to developinglafayette.com Drew Brees along with his business partners have bought the old  Hope Alive Church and will be opening a 42,000 square foot indoor sports and family entertainment center called Surge Entertainment.
"Surge will offer a safe, clean and fun environment for all ages with many high action features to its facility. Features like trampolines, a ninja course, possibly bowling, laser tag and maybe some zip lines, just to name a few." 
Below is a video from Drew Brees explaining exactly what Surge Entertainment is all about.
More From Classic Rock 105.1