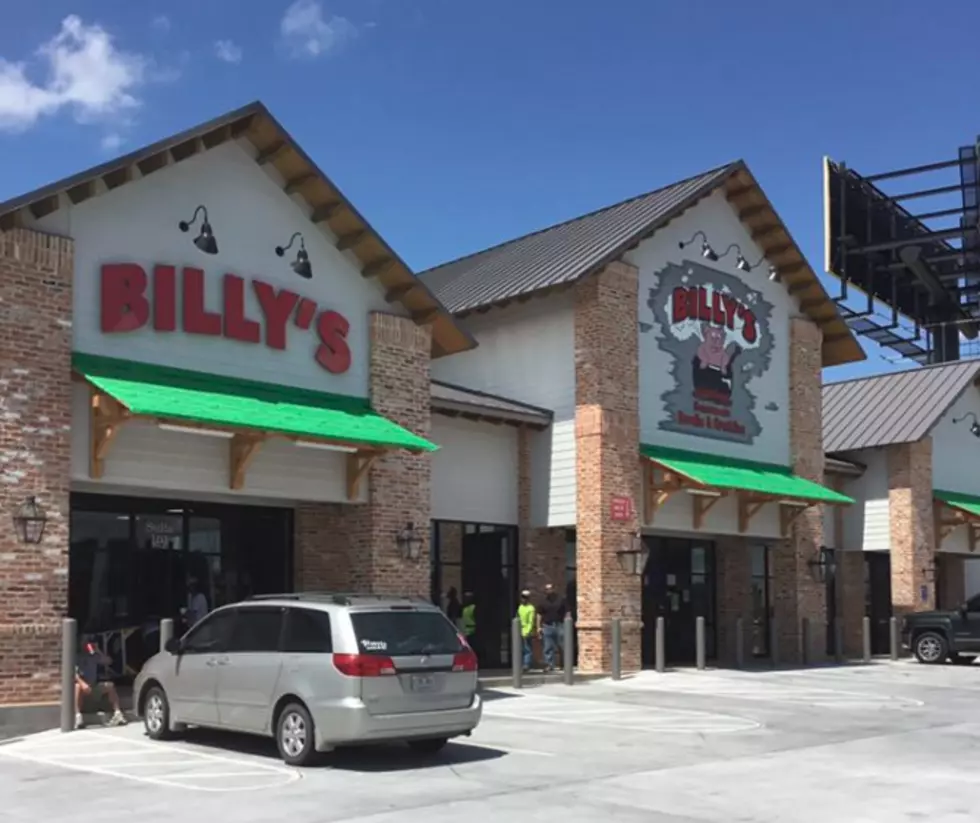 Billy's Boudin & Cracklins in Lafayette Opening on Monday, July 1st
Cassie's Cleaning LLC, Facebook
The moment those of us in upper and upper upper Lafayette (that's Carencro) have been waiting for is finally almost here -- the opening of the new Billy's Boudin & Cracklins!
Doors open for the new location at 106 W Pont Des Mouton this Monday, July 1st at 6:30 am.
Of course, as you probably know by now, this isn't a stand-alone store. The new Billy's is inside an On The Run convenience store.
This new store will mark the fourth location for the popular eatery. Billy's are currently located in Opelousas, Scott and Krotz Springs.
Don't worry about trying to be the first customer though. I'm already in line awaiting the first hot and delicious pepper jack boudin ball!
More From Classic Rock 105.1