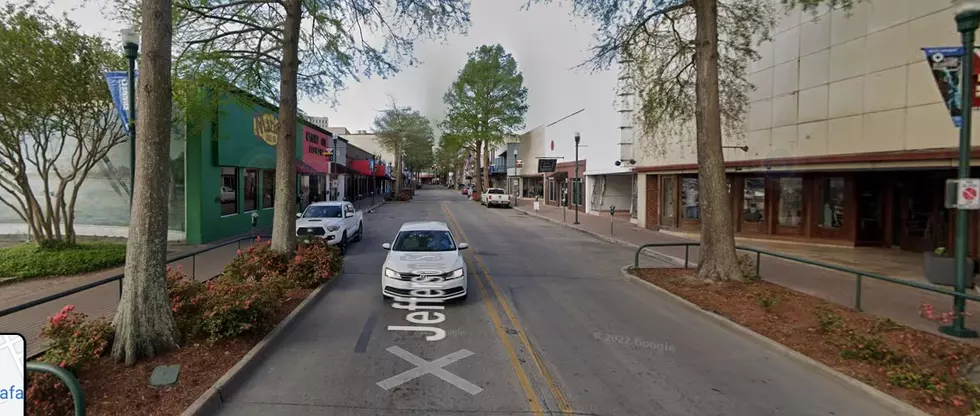 Downtown Lafayette Parking Lot to be Closed for Repairs
Google Street View
If you frequent Downtown Lafayette, you'll want to make note of this.
It appears that, according to Lafayette Consolidated Government, one of the Downtown parking lots will be closed for the remainder of the week.
This, in reality, is good news!
Anytime we can make improvements to Downtown Lafayette is a good time, especially when it's not just aesthetics.
Don't get me wrong, cosmetic improvements are important, but when functionality can be improved while making things look better, that's a win/win situation!
Case in point: Lafayette Consolidated Government will be resurfacing a parking area Downtown.
The lot being improved is at the corner of Garfield Street and Jefferson Street.
This parking lot is used throughout the week as it is a prime parking area for Dwyer's Cafe, Tsunami, La Carreta, Marley's, and many other Downtown businesses.
It's also a great spot to park for any events at Parc International.
Why are they resurfacing this parking lot? It's time. Have you parked there lately? Did you come out of it with your ankles intact?
Check out some of the damage that can be seen from the Googe Street View photos.
I circled them in red so that it would be easy for you to see the extent to which the parking lot is crumbling.
We need those red marks there for real, though, to keep people from tripping!
Well, we won't need the red marks for long: scheduled repaving of this Downtown lot is expected to wrap up by Sunday of this week.
Now, if we could only work on the Evangeline Thruway next.
Most Underrated Restaurants in Acadiana
Lafayette's Choices of '5-Star' Restaurants in Acadiana
More From Classic Rock 105.1