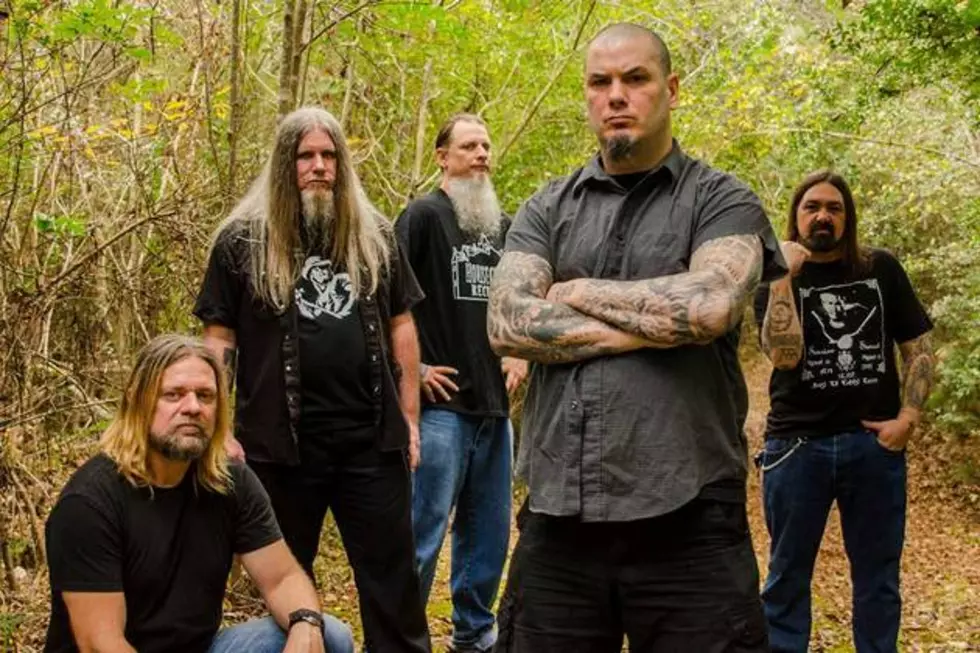 Down Unveil New Song 'We Knew Him Well' Ahead of Upcoming EP
Down: Facebook
Down have been lying in wait and now we're getting our first taste of their upcoming 'Down IV - Part Two' EP. The group has unveiled the new song 'We Knew Him Well' from the disc and fans can take a listen to the track in the player below.
The song is a hypnotically heavy track that starts with a Philip H. Anselmo growl into pure chaotic heaviness. With trudging bass, bluesy guitars and frenetic percussion, 'We Knew Him Well' offers a blasting wall of sound.
Down tracked their upcoming EP at Anselmo's Nodferatu's Lair with the band's current lineup, that includes Pepper Keenan, Jimmy Bower, Pat Bruders and new guitarist Bobby Landgraf. The transition from longtime Down guitarist Kirk Windstein to Landgraf has been a smooth one, with Anselmo stating, "He was immediately at home."
'Down IV - Part Two' is the second in a series of EPs and marks the quickest turnaround between new music for the band. Look for the disc, featuring 'We Knew Him Well,' surfacing on May 13. It can be pre-ordered via iTunes.
Listen to Down's 'We Knew Him Well' Here:
More From Classic Rock 105.1