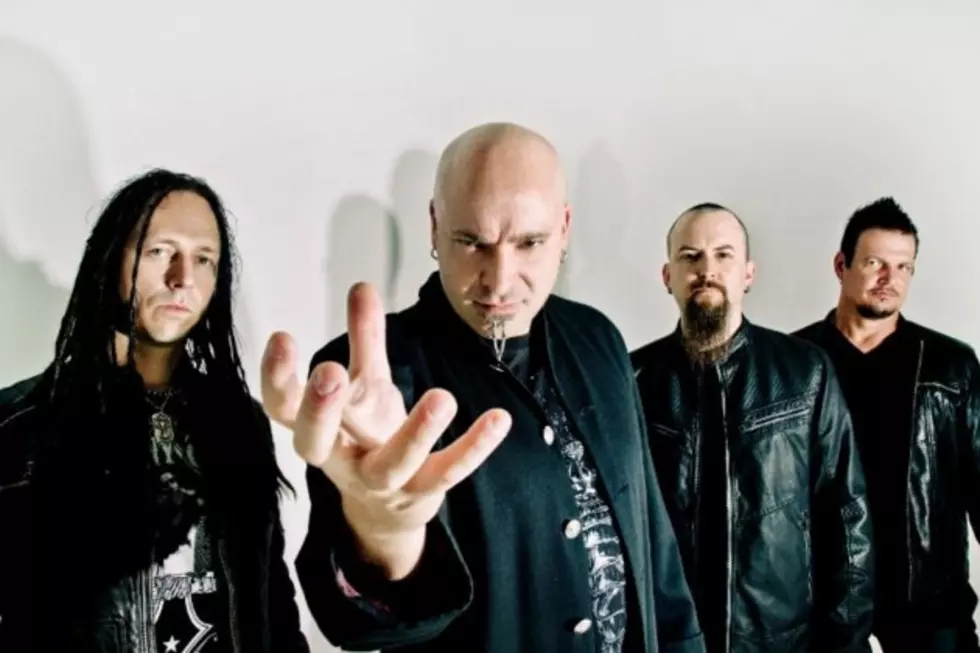 Disturbed Stream 'Immortalized' Album Ahead Of Release
Reprise Records
The Loudwire readers recently voted Disturbed's Immortalized as their most anticipated release of August and the wait to hear the whole thing is now over. The album is due to drop on Aug. 21, but Disturbed are currently streaming Immortalized via the iTunes First Play program. Take a listen here.
So far, fans have already had a chance to hear the lead single "The Vengeful One," as well as the songs "What Are You Waiting For," "Fire It Up" and the "Immortalized" title track off the new album. Now you can take a listen to the hard driving full album via iTunes.
While most hardcore fans are familiar with the aforementioned songs, guitarist Dan Donegan revealed a little more info on another track in the comments section of the band's post announcing the Immortalized stream. He said of the touching track "Save Our Last Goodbye," "That song was written about a close friend of mine who died from pancreatic cancer. It was hard to watch him dying and taken from us at such a young age. The voice in the intro of the song is his voice while he was going thru treatment. It was an emotional time writing and recording this song. I hope you find comfort in it."
As stated, Disturbed's Immortalized album drops on Aug. 21. You can currently pre-order the disc at iTunes or Amazon. Disturbed just announced their first North American tour dates of 2016. Be sure to click the red button at the bottom of this story to see where they're playing.
Check Out Disturbed in 25 Best Metal Mascots
See the Ages of David Draiman + More Rock Stars in This Birthday Gallery:
More From Classic Rock 105.1