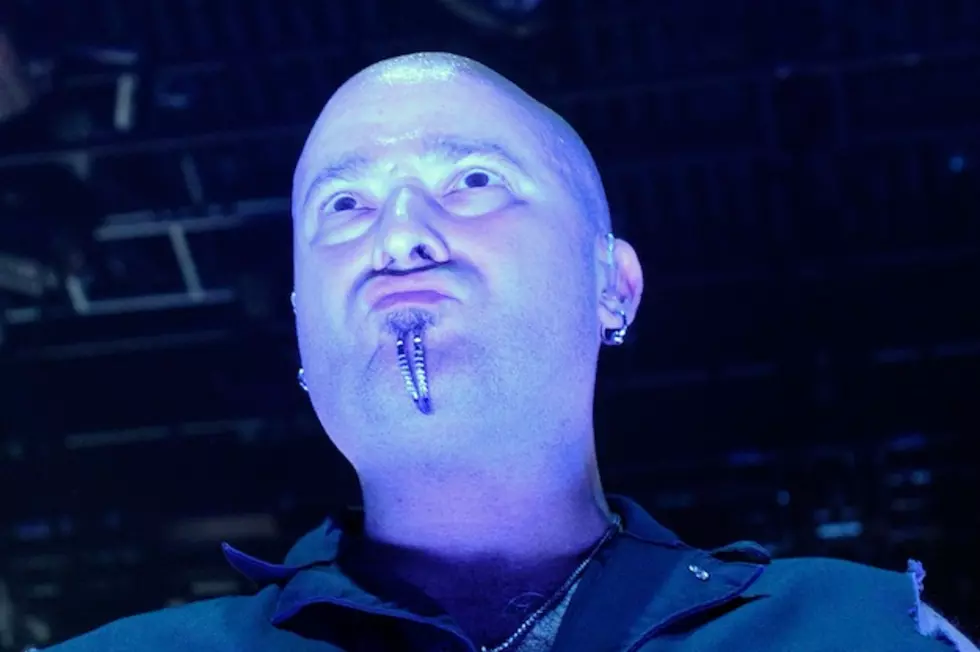 Disturbed's David Draiman Set To Enter Studio For New Industrial Project
It's amazing that Draiman can even find time to work on a new project with the feverish amount of interaction the vocalist engages in on his Twitter page. The Disturbed frontman, whose communication with fans used to be solely through his rhythmic vocal assault and trademark grunts, is now using the social networking site to get his voice out to the public, 140 characters at a time.
On any given day you can find Draiman's lengthy thoughts on everything from his favorite albums to the complexities of the Trayvon Martin case. The singer is also pretty good about responding to Tweets from fans, a few of his recent answers have filled in the blanks on the status of his previously announced project with former Filter axeman Geno Lenardo. Draiman has described the project as being in the vain of Nine Inch Nails and Ministry.
During a recent series of Tweets, it was revealed that a lot of work has been going into the project and they are "almost ready to record" a full album. Draiman also made mention of a book he has in the works and hopes both projects will surface "around the same time." Tracking for the new project is set to begin May 31 and to the question of when Disturbed will be recording again, the vocalist has a much less specific, saying "not anytime soon."
More From Classic Rock 105.1