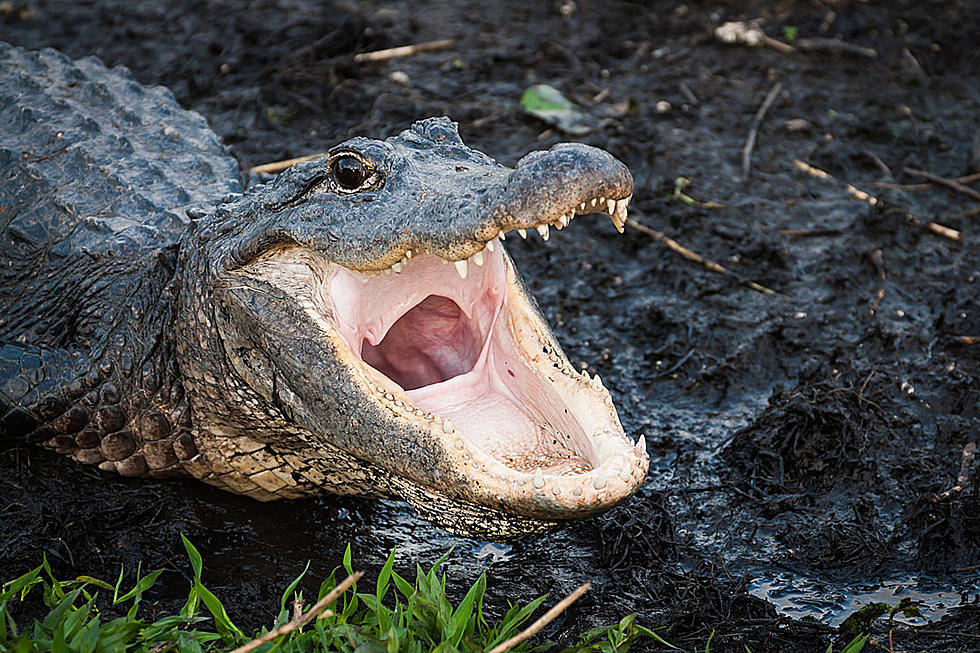 Department of Wildlife Says Alligator Lottery Deadline Looming
iStock
If you fancy yourself becoming the next Troy Landry of Swamp People fame you might want to get your application in now for the Louisiana Department of Wildlife's annual alligator lottery. This is the process by which hunters are given tags to harvest a select number of the reptiles from select Louisiana waters during a select time of the year.
The deadline for applying for the lottery is coming up on June 30th. This year's harvest will be conducted on 19 LDWF Wildlife Management Areas, 28 public lakes, and one U.S. Army Corp of Engineers property. The dates for this year's alligator harvest are August 26th through October 31st.
Lottery applications are available via the Louisiana Department of Wildlife and Fisheries website. There is a five-dollar application fee and two-dollar transaction fee associated with making an application. Lottery applications are limited to one per customer and if you're old school too bad, there will be no paper applications accepted. Applicants will need to be at least 16 years old or older and a legal resident of Louisiana.
Should you be selected to participate in this season's alligator harvest you will then need to procure your alligator hunting license. That will cost you $25. Then you'll be asked to pay $40 for each alligator tag allocated to the chosen location. The LDWF website has more information on those locations and how many applicants were selected to hunt in those locations based on 2019 statistics.
Should you have questions you may contact LDWF directly through their website or visit any LDWF Field Office.
10 STEPS TO BOILING CRAWFISH LIKE A PRO
More From Classic Rock 105.1