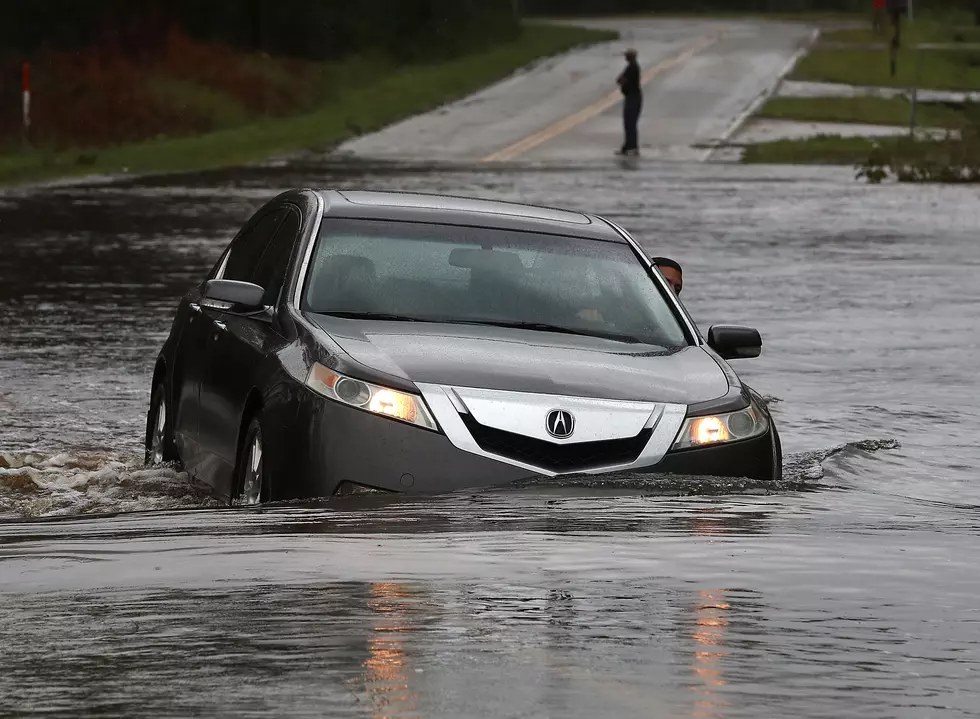 Baton Rouge Firefighters Rescue Woman In Flooded Car [Video]
Photo by Mark Wilson/Getty Images
As rains pounded southern Louisiana, flood waters became abundant. Two brave Baton Rouge firefighters sprang into action as they saw a woman's vehicle being swept under water.
The video shows the two men run into the chest-deep water after the vehicle tipped face down.
One of the men is seen attempting to open the doors to the vehicle before he can be heard yelling that they will have to "break it".
They then use metal tools to break the window of the passenger side door of the vehicle, and are able to pull the woman out. They can then be seen swimming to safety.
The video, shared by WBRZ, doesn't state the exact location of the incident.
More From Classic Rock 105.1