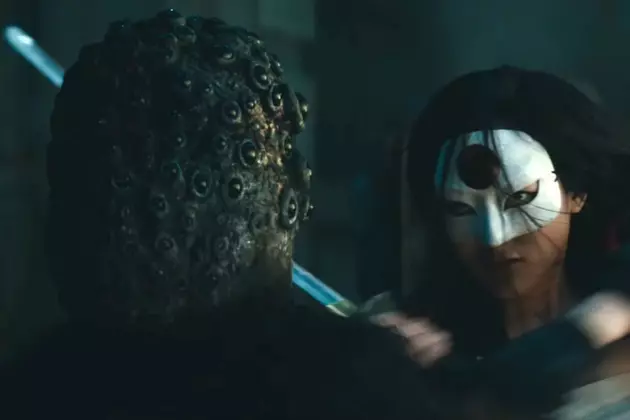 David Ayer Teases Mysterious 'Suicide Squad' Villain and Its Deadly Henchmen
Warner Bros.
We know plenty about the bad guys in Suicide Squad, which features a whole roster of DC villains coming together to form a super-team to take down someone — or something — even worse than they are. But who could that be? As of now, we still have no idea, which feels pretty good considering it's the kind of information that would've been leaked by now were this any other superhero movie.
Although David Ayer won't say exactly who Suicide Squad's big-big-bad is, he does reveal a little info about the villain's henchmen — we caught a glimpse of one of them in the trailer (see above), and whatever it is looks pretty gnarly, its head seemingly covered with little shiny eyeballs. As Ayer tells Total Film in their summer issue (via Comic Book Movie), they're called "The Eyes of the Adversary." Or at least that's what he calls them.
And yes, they're as dangerous as they look. Ayer says "nobody's safe" when facing off with these guys, which means whoever — or whatever — sent them must be way, way worse. Producer Charles Roven doesn't offer many clues about the identity of the film's villain, either, but he did offer this much:
Let's just say, when they're called in to do this mission by Amanda [Waller], these are one of the things they encounter.They don't know how they got here, but they're weird and dangerous and yet they're wearing military uniforms.
Curiouser and curiouser. Luckily, we won't have to wait much longer to find out why Amanda Waller recruited Task Force X, and hopefully it's a secret they can continue to keep until Suicide Squad hits theaters on August 5.
More From Classic Rock 105.1