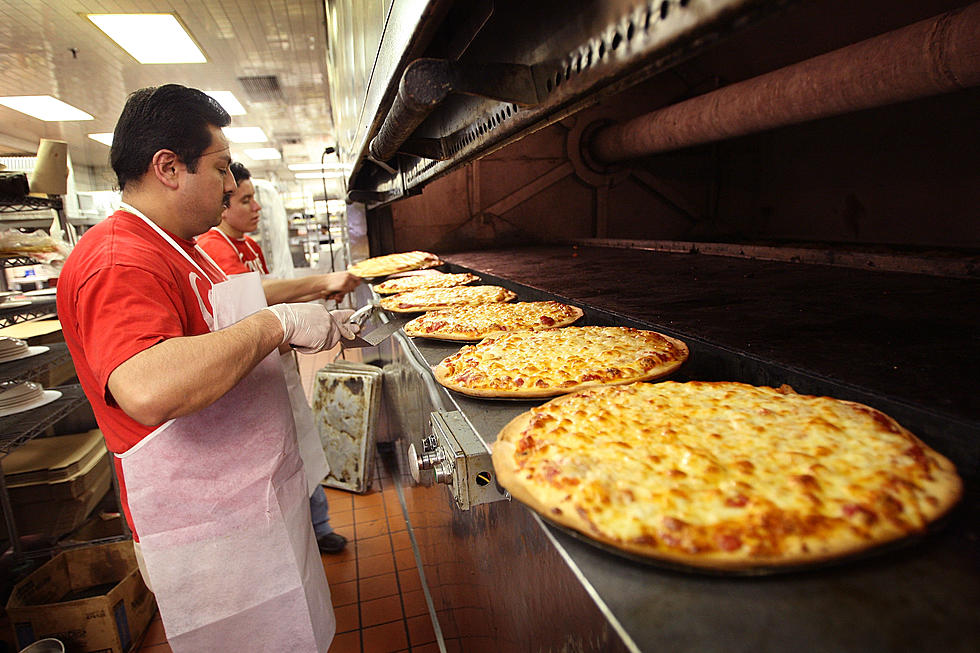 Are These the Best Pizza Places in Louisiana?
Scott Olson/Getty Images
Although we are known for great food here in the Bayou State, pizza is not usually at the top of the list for people who want the authentic Louisiana experience. But In a state with an amazing array of delicious choices, exactly where are the best spots for mouth watering pizza pies? Only in Louisiana thinks they have found a few, and if your favorite is not on the list, let us know where it is! I'm always up for a road trip for good eats.
PieWorks Pizza,

855 Pierremont Rd, Shreveport. Known for their deep dish Chicago style pies

Deano's Pizza, Bertrand Dr and Kaliste Saloom, Lafayette. Locally inspired toppings including crawfish, crabmeat, and boudin
Frank's Pizza Napoletana,

two locations in Shreveport, and one in Monroe. Try their wood fired pizza with beef tenderloin. Yum

Pint House Pizzeria,

329 Broad St, Lake Charles

. South Louisiana quality ingredients make this a special spot for Lake Charles palates
Pizza Delicious,

617 Piety St, New Orleans

. Voted #1 in the Big Easy by Gambit readers for a reason. New York style pies
Wildwood Pizza,

1260 Texas Ave #H,

Alexandria. Wood fired pizzas that you can customize to your hearts content
Roma Italian Pizza,

Monroe, Ruston, Shreveport, Minden, West Monroe. Their motto is 'Nothing fancy, just great Italian food'

Fleur de Lis Pizza,

5655 Government St, Baton Rouge. Family owned business since 1946, a classic with their famous 'Around the World' pizza.

Theo's Neighborhood Pizza, 4 locations in New Orleans Specials include a pizza of the month and a Beer of the Month
Red Zeppelin Pizza,

4395 Perkins Rd, Baton Rouge

. Classics like the Mothership, which includes spinach, sun dried tomato, and chicken
More From Classic Rock 105.1