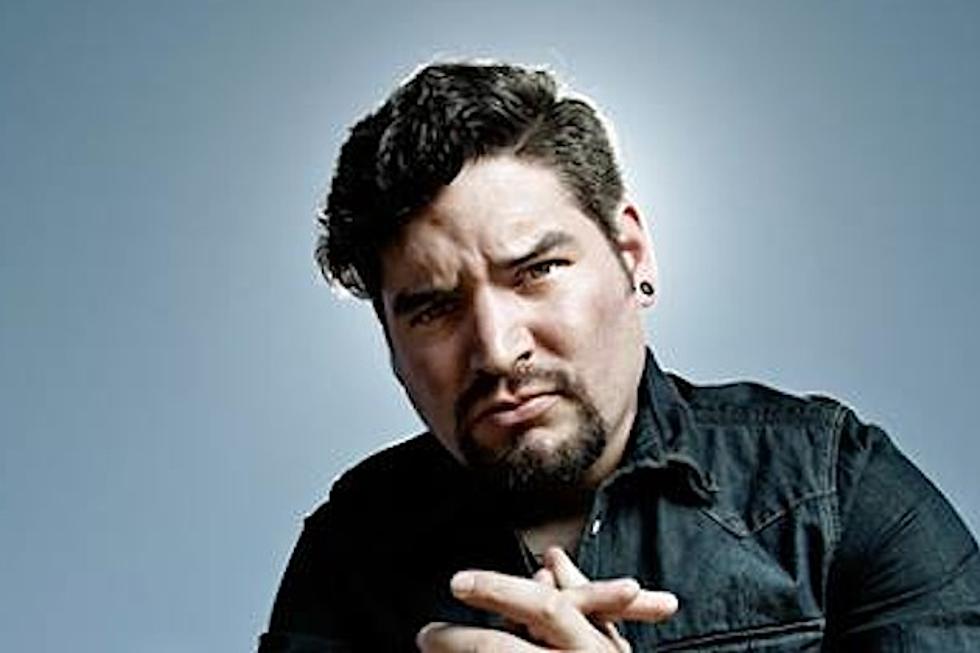 Vocalist Eddie Hermida Exits All Shall Perish To Focus On Suicide Silence
Nuclear Blast / Century Media
Well … that didn't take long. Earlier today (Oct. 4), Suicide Silence made the announcement that All Shall Perish vocalist Eddie Hermida had filled the vacant spot of the late Mitch Lucker. Of course, the obvious question was how this would affect All Shall Perish, but only hours after Suicide Silence's announcement, All Shall Perish revealed that Hermida has quit.
On Halloween night of last year, Mitch Lucker crashed his motorcycle while driving under the influence of alcohol. Lucker was taken to hospital, but died from his injuries early on the morning of Nov. 1. The metal world has since mourned the loss of Lucker, but Suicide Silence revealed yesterday (Oct. 3) that they would indeed move on with a new singer. The deathcore band posted a new recording of the track 'You Only Live Once,' which included Hermida on vocals, although the song was originally billed to feature a mystery replacement. The today they officially announced Hermida as their new vocalist.
All Shall Perish announced the departure of Eddie Hermida via their official Facebook page:
Earlier today, the official announcement came out that Hernan "Eddie" Hermida has joined Suicide Silence. Eddie has quit All Shall Perish to Join Suicide Silence full time. To all our fans who want to know about the future of ASP, keep this in mind: Mike Tiner has been a major writer in the band and will continue to be. We had big shoes to fill when guys like Chris Storey and original vocalist Craig Betit left All Shall Perish, but we were able to rebound with the addition of massive talents like Adam Pierce, Francesco Artusato and Eddie Hermida. Eddie has big shoes to fill himself, stepping in for our fallen brother Mitch Lucker. All Shall Perish has continued before and will continue now. We wish Suicide Silence all the best.
All Shall Perish have yet to announce their replacement for Hermida, but we'll be sure to let you know once the band's new singer is revealed.
More From Classic Rock 105.1