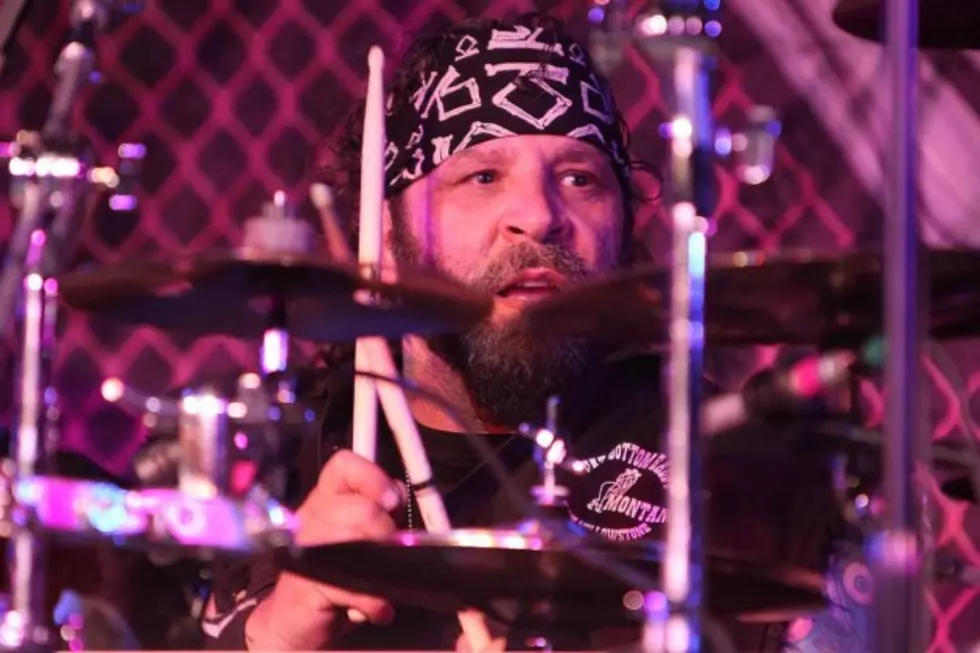 Twisted Sister Drummer AJ Pero's Cause Of Death Revealed
Mark Weiss, Getty Images
Snider, while dealing with his own grief over the loss of his longtime bandmate, has been admirably active on social media during the days following Pero's death, sharing an assortment of photos and videos at his Twitter account in tribute to their years together in Twisted Sister. He also took the time to answer questions about what felled Pero, writing that it was a "massive heart attack" and adding that Pero had "advanced heart disease." As he later told fans, the reality of the situation still hasn't really sunk in.
Pressed for information by paparazzi at the airport when he and his wife landed in Los Angeles after the news broke, Snider shared further details. "He had a massive heart attack in his sleep," he told X17. "We lost him. First member of the band to die. It's very sad."
Asked how they'd replace Pero, Snider responded, "You don't. We'll continue to play, probably, for his family, because his family will benefit financially from us playing. But it was all five original members of Twisted Sister, and he was the first one we lost. The band is heartbroken. ... He was a very underrated drummer, an amazing drummer. AJ Pero — always remember him."
Pero was on tour with another of his bands, Adrenaline Mob, when he passed, and the group was joined by Twisted Sister guitarist Jay Jay French on March 21 for a performance of his group's "You Can't Stop Rock 'n' Roll," featuring former Dream Theater drummer Mike Portnoy, that you can check out via the fan-shot footage below. "AJ Pero was a force, the likes of which I doubt I will ever have the chance to play in front of again. His drumming was legendary but his heart, as a human being, was even greater," wrote French in a statement. "In our hearts he will always be the engine that drove the train. I loved him and today my heart has been ripped out."
See Twisted Sister and Other Rockers in the Top 100 Albums of the '80s
Rock and Roll Hall of Fame's Worst Snubs
More From Classic Rock 105.1