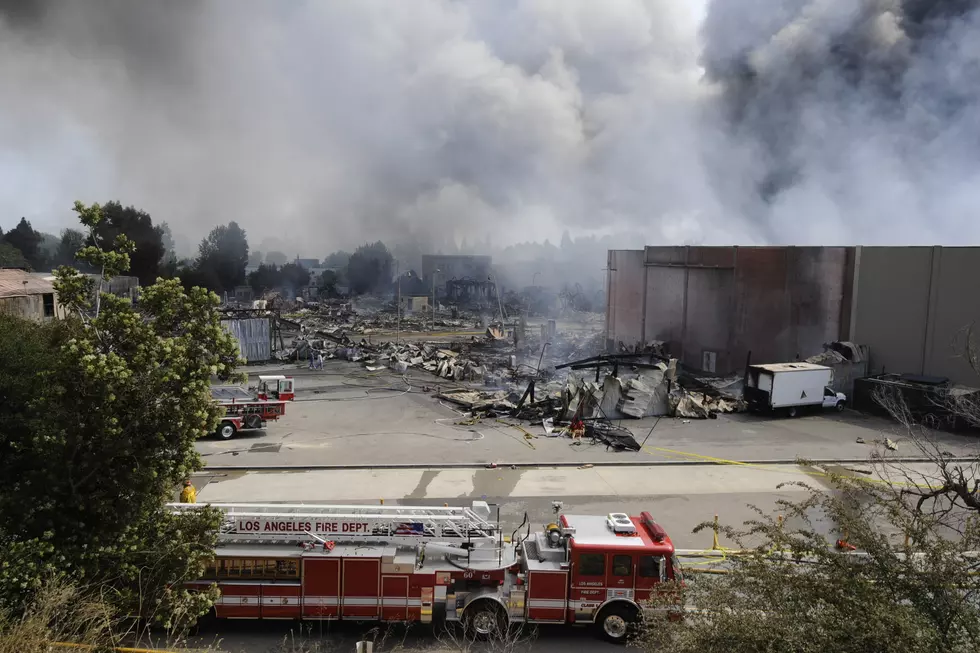 Lawsuits Forthcoming Over Master Tapes Lost in Universal Fire
Getty Images
Recording artists are lawyering up and preparing for a legal battle with Universal Music Group. This in the wake of a startling report claiming that thousands of master tapes were destroyed in a 2008 fire at Universal Studios.
"We have many very concerned clients," attorney Howard King admitted during a conversation with the LA Times. "This has a potentially huge impact on their future, coupled with the rather disturbing fact that no one ever told them that their intellectual property may have been destroyed. There is a significant amount of discussion going on, and there will be formal action taken."
While King didn't specify the artists he'd been in contact with, he estimated that "more than 10 but fewer than 100 clients" would be seeking legal action.
Master recordings are the original source for every commercially released piece of music. "There is nothing like the original master," said Benmont Tench, keyboardist and founding member of Tom Petty's band, the Heartbreakers. "The master recording is like a painting. When you stand in front of the original, you are standing there in the presence of the artist. You can take a photo of the painting, but no photo — regardless of how high the resolution might be — can truly capture what's in the original canvas."
Though material belonging to Tom Petty and the Heartbreakers was among the many master tapes stored in the Universal warehouse, Tench said he is unaware if any of the band's recordings were destroyed.
The fire tore through several structures on the Universal Studios backlot on June 1, 2008. At the time, Universal spokespersons referred to the destroyed storage facility as a "video vault." When reporters suggested that audio masters were among the items destroyed, officials claimed that there was "no loss," insisting that all of the material had been backed up with digital copies.
Earlier this week, New York Times Magazine reported that the damage was far worse than originally insinuated, suggesting that actual losses could run as high as 500,000 recordings. UMG rebuffed the story, citing "numerous inaccuracies, misleading statements, contradictions and fundamental misunderstandings of the scope of the incident and affected assets," in the report. Still, many artists are left wondering if their treasured recordings were among those destroyed.
In 2013, Vivendi Universal, the parent company of NBCUniversal, settled out of court with Universal Music. UMG had been seeking damages and compensation connected to the 2008 fire. Now, it appears, many musicians will be taking a similar route, looking to recoup some of the losses suffered in the blaze.
The Best Albums From More Than 100 Classic Rock Acts
More From Classic Rock 105.1