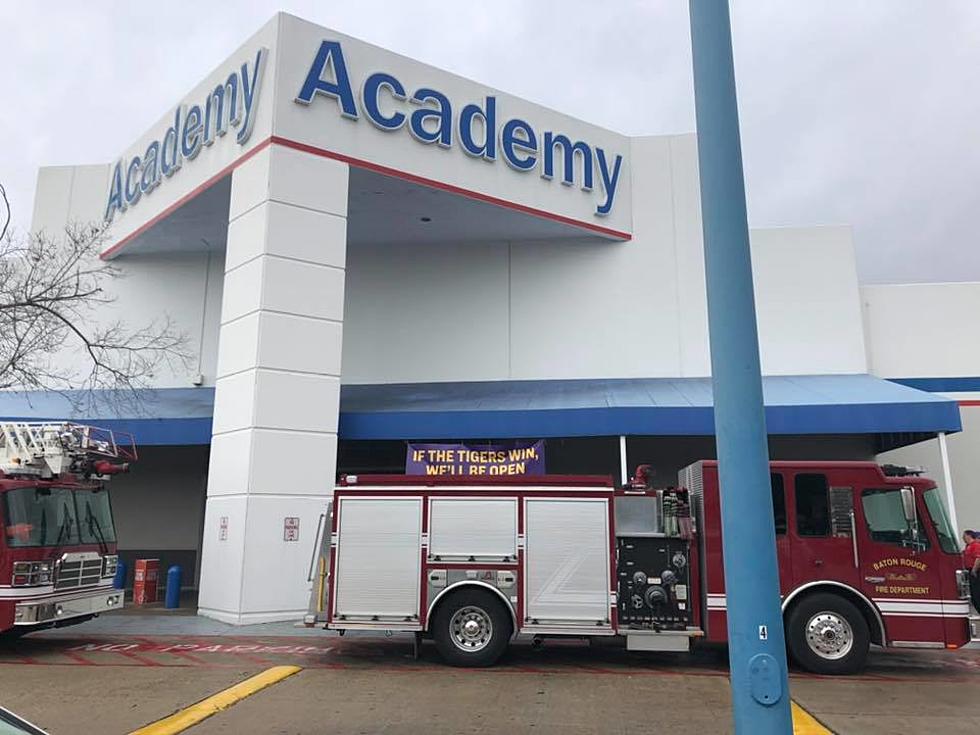 Academy Donates LSU Gear To Fire Fighters Before Big Game
Photo Courtesy BRFD via Facebook
Businesses are always looking for a way to show their appreciation to the first responders that put their lives on the line every day to ensure the safety of other people around them.
And in Baton Rouge, one local business did that by making sure the fire department had just the tools they needed to celebrate an LSU win over Clemson during Monday's big championship game.
According to WAFB in Baton Rouge, Academy Sports + Outdoors donated crawfish boilers, crawfish strainers, a grill, seasonings, pellets, and other outdoor cooking essentials to the Baton Rouge Fire Department so they can watch the National Championship in comfort.
They also donated LSU pennants, flags and other decorations to hang around the station.
Academy says it will have official National Championship gear in-house and plans to start selling it as soon as the Tigers take home the title.
The National Championship game will take place on Monday. Kick-off is set for 7 p.m.
More From Classic Rock 105.1