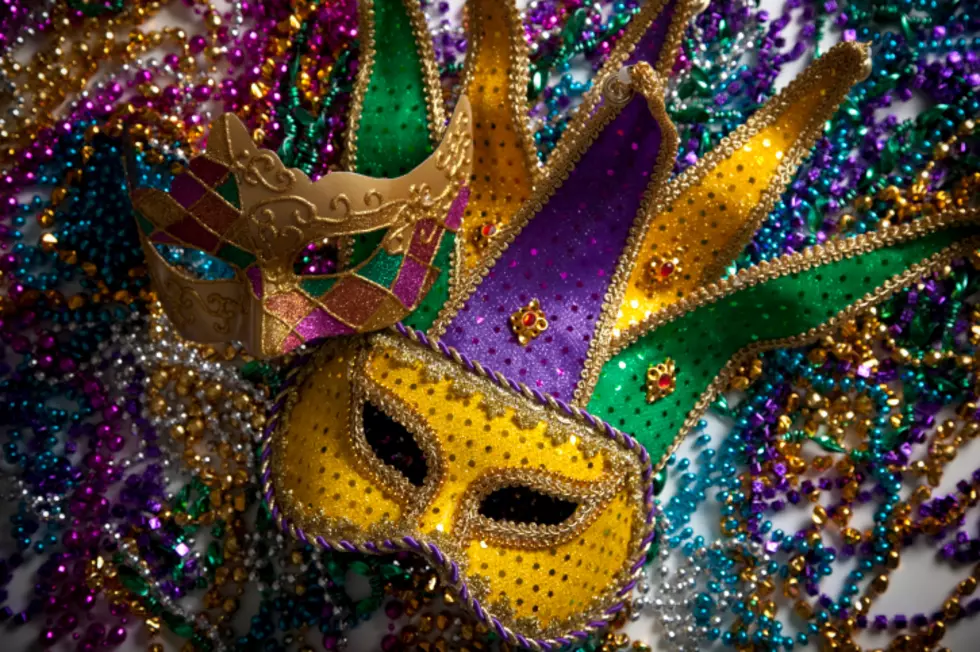 Yardi Gras and Mardi Gras on the Geaux Winners
Getty Images/iStockphoto
Mardi Gras 2021 will go down in history as the Mardi Gras that wasn't. However, thanks to the good folks at the Greater Southwest Louisiana Mardi Gras Association we weren't totally void of a reason to celebrate. Thanks to the Greater Southwest Louisiana Mardi Gras Association and some very community-minded sponsors. They all teamed up with the radio stations of Townsquare Media to bring you two exciting photo contests. Scroll down a little further to see our winners in the Yard Gras contest and the Mardi Gras on the Geaux contest.
But before you start scrolling, we wanted you to know about the organizations and sponsors that worked very hard to put this contest on in less-than-ideal conditions.
The Greater Southwest Louisiana Mardi Gras Association's mission is to promote and coordinate Lafayette's Mardi Gras celebration. The Association is not a Krewe. They are a volunteer board that works very hard throughout the year to make sure that Lafayette's Mardi Gras Celebration is a great family-friendly event that attracts visitors from all over the state, the nation, and the world. They also host Le Festival de Mardi Gras a Lafayette at Cajun Field in addition to their tireless work coordinating the Lafayette parades.
The Lafayette Convention and Visitors Commission was one of the contests' major sponsors. LCVC is the organization the makes sure visitors from in-state, out of state, and around the world know all about the great events that make up the joie de vivre we all know and love in Lafayette.
Service Chevrolet Cadillac has provided the pulling power for Lafayette's Mardi Gras parades for years with their tough Chevy Trucks. Their support in this very unique year for Mardi Gras has helped us pull one out of the fire so to speak. We hope you'll consider Service Chevrolet Cadillac the next time you have any automotive needs.
Primeaux RV has their "showroom" located just off I-49. I say "showroom" it's actually a showplace of beautiful RVs, Campers, 5th wheels, and more. If you're looking for accommodations for life along the parade route Primeaux RV should be your "go-to" choice. Oh, those RVs make for great camping and tailgating fun when it's not Mardi Gras.
Sonic Drive-In has been America's Drive-In for decades. In Lafayette and Acadiana Sonic provides great food at the speed of sound delivered right to your car. Their support in this Mardi Gras endeavor has been greatly appreciated. Remember, if your hungry, chances are you're near a Sonic Drive-In so pull-on in.
Please let these find community-minded organizations know how much you appreciate their efforts to make sure Lafayette had plenty of reasons to let the good times roll this Mardi Gras.
Now, let's meet the winners in this year's Mardi Gras Photo Contests.
Mardi Gras on the Geaux Winners:
#1. Theola J.
#2. Macie L.
#3. Mandie K.
Yardi Gras Winners:
#1. Julie B.
#2. Kim V.
#3. Robert G.
Winners
More From Classic Rock 105.1