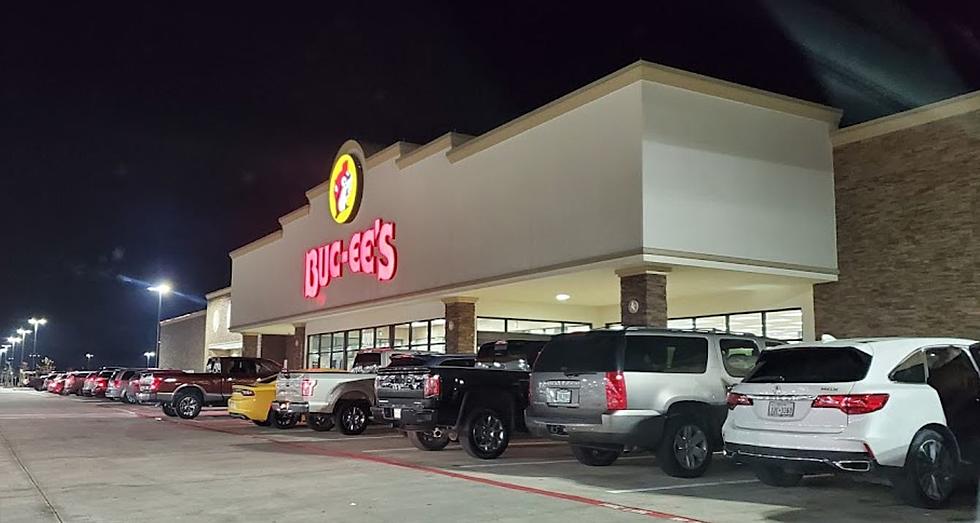 Woman Gets Roasted on TikTok for Saying Buc-ee's Wrong
Google Maps
Sometimes when I go to Texas, I like to mess with it. Mostly on account of their sign demanding that we don't do exactly that.
But I'm not dumb enough to jack around with any of their great iconic landmarks -- you know like The Alamo, J.R. Ewing's little house, The Astrodome...or Buc-ee's.
The latter got one family in a bit of internet hot water after a mom seemed to not know how the business's name was pronounced.
Crazy Life of Ash documented their family's first trip to Buc-ee's on TikTok in late November. The video showed the family grabbing some Beaver Nuggets, checking out the famous tidy restrooms, and some "insightful" commentary about the Buc-ee's logo.
Then it all went to hell in a handbasket.
"People in Texas really like their gophers," the mom said as she mistakenly identified the company's famed beaver mascot.
Now, this wasn't what really got Texans revved up. It's how the lady mispronounced Buc-ee's. She called the place "buseys" instead of "buck-ees." (Think Gary Busey. Yeah, she said it that way.)
Y'all know the internet and Texans wouldn't have any of that nonsense. They let her have it.
A guy named Kenny Black, complete with a cowboy hat and a Texas flag in the background, rebutted the video by only saying, "no ma'am, no ma'am" while shaking his head.
Texans seem to unite in their agreement with Mr. Black. His TikTok video received more than 3.7 million views and some 233,000 likes.
Now, that's just funny right there. And a lesson to anyone who even thinks they're gonna mess with Texas. They ain't having none of it!
By the way, in case you didn't know, Buc-ee's is a legend in Texas and now other parts of the country. The chain, known for its clean restrooms, crazy amounts of gas pumps, and pretty dang good food, started in Lake Jackson and now is up to 39 stores in Texas.
MORE: Some of the Memes & Tweets That Have Made Us Laugh (and Maybe Think)
More From Classic Rock 105.1