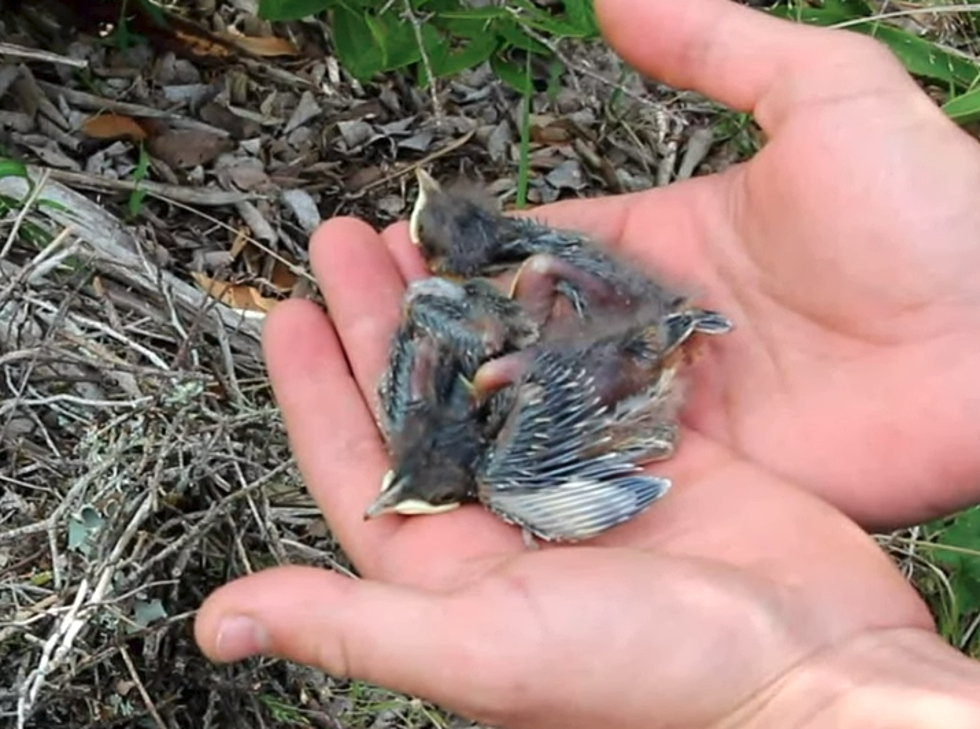 Wildlife Officials Urge You To Not Help Birds In Distress
Texas Parks and Wildlife via YouTube
I trust the Louisiana Department of Wildlife and Fisheries when it comes to advice on the proper stewardship of our state's wild creatures. I do have to admit their advice on what you should or shouldn't do in regard to injured or orphaned birds seems counter-intuitive to every human instinct I have.
LDWF officials are urging kind-hearted folks like you and me to leave injured or orphaned birds alone. What we see as "distress" for newly hatched chicks fresh from the nest is actually part of their biological learning curve. Therefore our actions, no matter how altruistic they might seem, are actually harmful and often fatal to the animals in question.
Springtime is a time for little birds to leave the nest and begin their own circle of life. Sometimes that circle of life begins in the grass in our backyards. But it is nature's way and not the way of mankind that will ensure the survival of those species. LDWF officials urge you to contact their office before you attempt to "help" a fallen bird.
One reason is you actually could be breaking a law depending upon what species that bird you're wanting to help happens to be. Another reason is human interference often results in a death sentence for these creatures. So despite what you may have learned from the poet Emily Dickinson back in eighth grade, leave "that fainting robin" alone and let Mother Nature do what she does. We'll all be better off for it.
More From Classic Rock 105.1