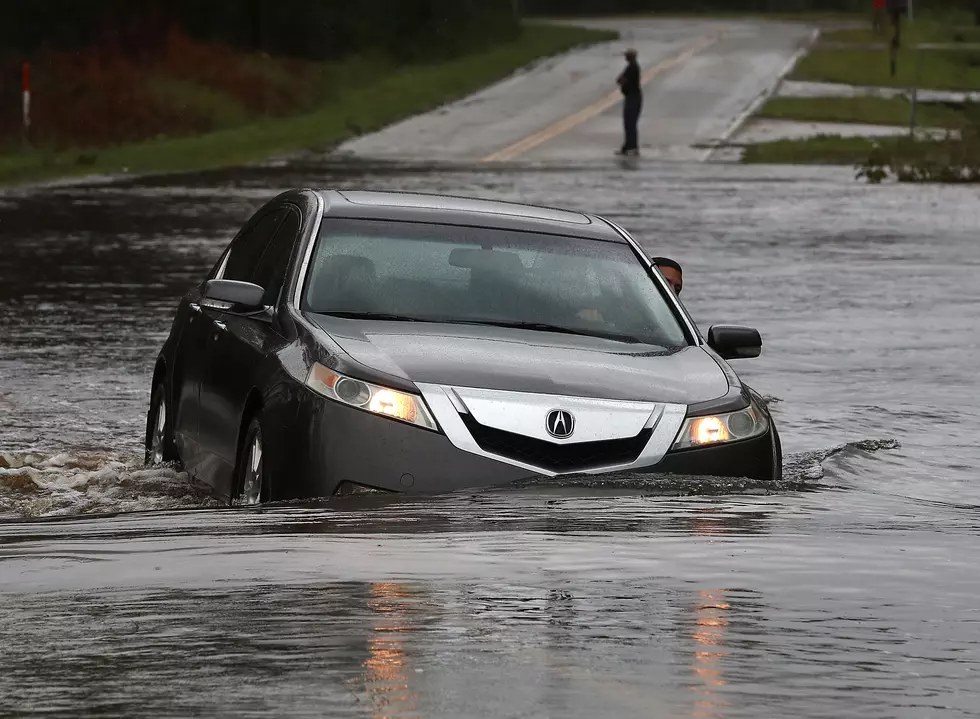 What Happens When You Decide To Drive Through Flood Waters
Getty Images
Driving through flood waters can damage more than just your vehicle.
Today's one of those days in Acadiana that we all know well: lots of rain coming down very fast, leading to flash flooding. Most people decide to find an alternate route by now, but there are still those who decide to drive through flood waters to save time. Here's the cost of that decision:
Just six inches of standing water (and sometimes less) can be enough to cause engine stalling. Water will cause expensive and extensive damage to your engine and you'll also be stranded.
A foot of water is enough to cause a vehicle to float and without traction, a vehicle can float and be swept away.
Two feet of water is enough to cause larger vehicles like pickup trucks and SUVs to float away.
More weather - related deaths happen due to flooding each year than any other. These deaths often involve people stranded in their vehicles or those who try to push their vehicles out of the water or try to escape on foot.
Driving through flooded streets and roads also creates wake, which causes water to enter homes and other buildings that would otherwise be safe from flooding.
Never drive around barricades blocking passage on flooded roads. The blockades are there to protect drivers and nearby structures and property.
Click here for tips on driving through flood waters if you absolutely have no other alternative.
More From Classic Rock 105.1