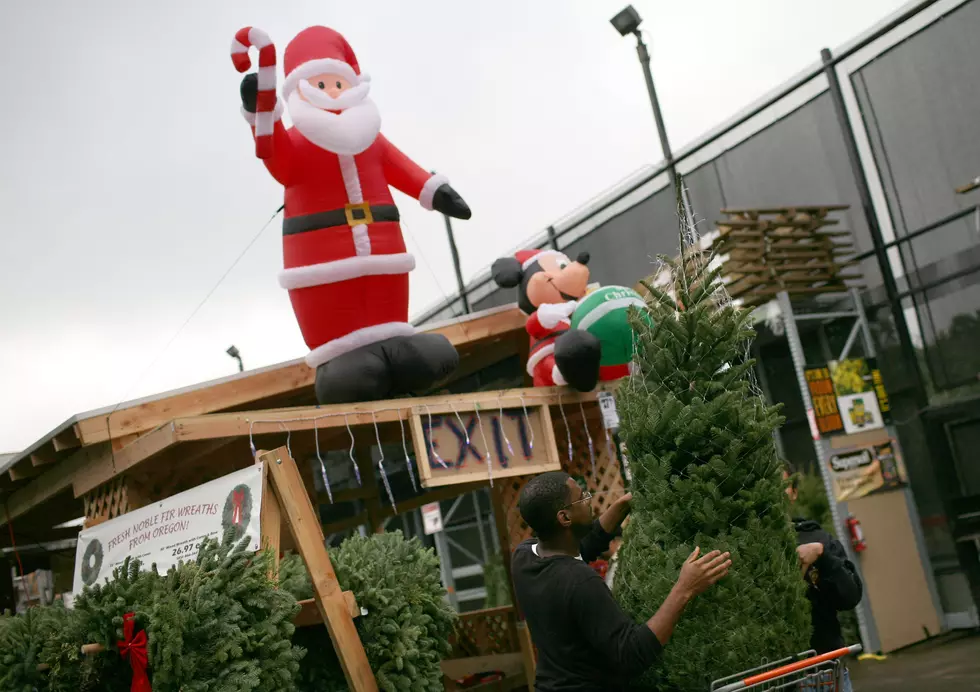 What Happens To Christmas Trees That Aren't Sold?
Justin Sullivan/Getty Images
If you are one of those people that gets your annual Christmas tree from a lot, (like maybe from the Optimist Club in Lafayette), then surely you have asked yourself this question a time or two. What happens to the trees that were cut down, but not sold? It always seemed like such a waste to me, and a real shame, too.
In Louisiana, we have the Coastal Restoration Project, and, according to Louisiana Weekly, last year more than 8,000 Christmas trees were collected in Orleans Parish alone. The 'Louisiana National Guard took them into the Bayou Sauvage National Wildlife Refuge as part of a program to create new marsh habitat'. Which is awesome.
But what if you're not here in the Bayou State? The folks at USA Today spoke to Rocco Malanga, who is the owner of Cedar Grove Christmas Trees in New Jersey, and he had some insight into those lonely trees that are left on the lot. He says that most of them become wood chips that are made into mulch, and some of them are shipped to farms for livestock. I'm not sure what that means, do livestock eat mulch? Or maybe they use them to sleep on, I don't know. But at least we know they don't go to waste. Do you feel just a little bit better? I do.
More From Classic Rock 105.1