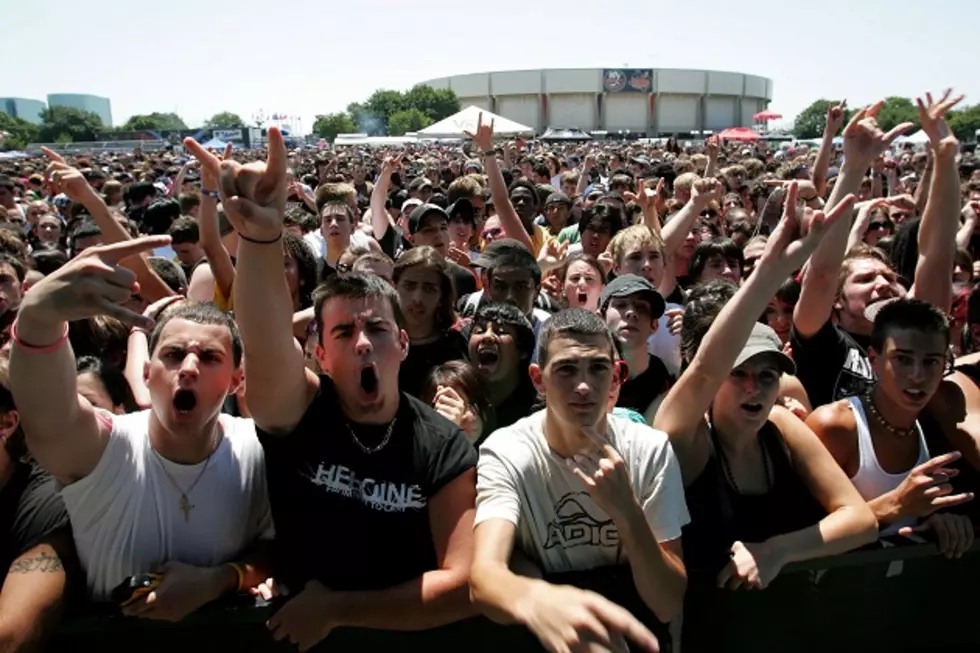 20 Facts You Probably Didn't Know About the Warped Tour
Bryan Bedder, Getty Images
Kevin Lyman founded the Warped Tour in 1995. The annual punk and hardcore fest just launched its 20th anniversary tour. Lyman, with some help from Diffuser.fm contributor Michael Haskoor, shares some things you may not know about the long-running music caravan.
1

When Sublime joined the first tour, there was a rule: no dogs or friends. They broke both of them and were asked to temporarily leave the tour.

2

During the 1998 Warped Tour in New Zealand, everyone slept in tents or at Boy Scout camps.

3

A typical night at the Warped BBQ includes 300 hot dogs, 300 hamburgers and 100 veggie burgers.

4

Myspace couldn't afford the $100 fee for a table at its first year at Warped.

5

Only two crew members from the first Warped Tour remain: Shelly Lynn (who owns Tada catering) and Mitch Alden (a stage manager who worked with Sublime).

7

There has been a no-fireworks rule at Warped ever since Green Day's security guy blew off his fingers.

8

Sugar Ray were selling 70,000 records a week when they played Warped in 1997 on the Volcom stage, which was often just two feet high and stacked on top of picnic tables.

9

Last year, more than $150,000 was raised for MusiCares, which helps musicians and crews with no health insurance.

10

It's rained almost every single year during Warped's Florida stop.

11

While Warped Tour has hit every single state, it's made it to Hawaii only twice in the past 20 years. It will play Alaska for the first time in 2014.

12

Perry Farrell's performance of Jane's Addiction's 'Mountain Song' was the direct inspiration for the Warped Tour.

13

The Warped Tour blood drives have been named the Red Cross' independent blood drive of the year for six years in a row, averaging 65,000 pints each year.

14

Many marriages and relationships formed backstage at the Warped Tour, including H20's guitarist Rusty Pistachio, who met his wife there in 1997.

15

Lisa Johnson is the only photographer to shoot all of the Warped Tours. She'll be there this year too.

16

Eight children of people who've worked on the tour in the past will be working at the 2014 tour.

17

Tada catering serves more than 1,300 meals a day on tour. Ninety percent of the artists and crew eat better on tour than they do at home.

18

My Chemical Romance's Gerard Way used to set up his easel and do his artwork between the tour buses.

19

The Buzzcocks wouldn't play until they got a bottle of champagne. They were the only band to demand something from us. They got it, because you've gotta respect your punk-rock elders.

20

I never know if there will be a Warped Tour next year until the current one is finished. I've been saying that for 20 years.
More From Classic Rock 105.1