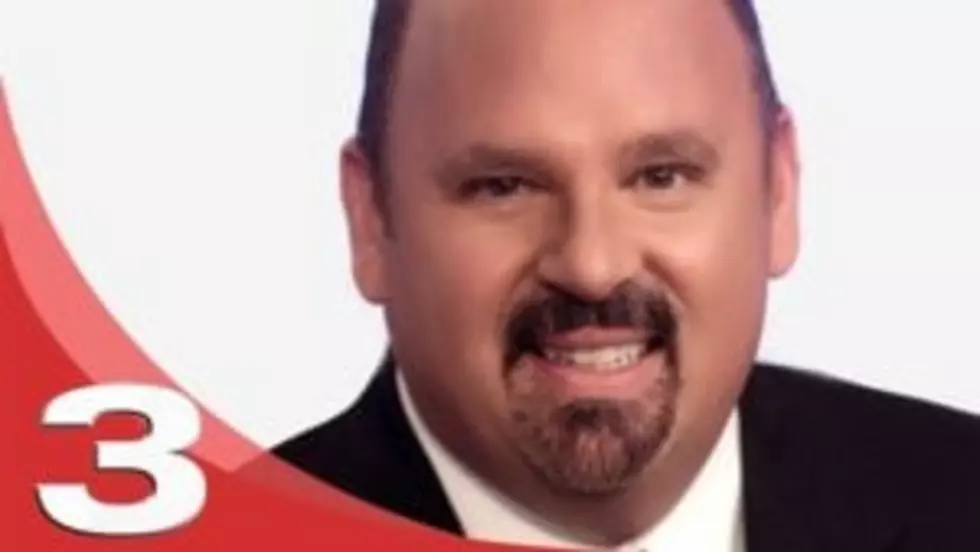 Voting for Rob Perillo 'National Weatherperson' Ends Friday
Rob Perillo - KATC
KATC TV3's Chief Meteorologist Rob Perillo is one of 4 finalists in a national weather competition, and we're hoping you help him win! Voting ends Friday, January 15th. Please share this link to encourage others to vote for Rob right after you cast your vote.
The Federal Alliance for Safe Homes (FLASH) is listing 4 meteorologists as the finalists in the 2021 National Weatherperson of the Year Award, and Rob Perillo made that list. Also on the list: Kenneth Graham, Director of the National Hurricane Center; Andy Green, the CEO of MyRadar; and Ginger Zee, Chief Meteorologist for ABC News.
The nonprofit Federal Alliance for Safe Homes (FLASH) is the country's leading consumer advocate for strengthening homes and safeguarding families from natural disasters. - FLASH
Rob Perillo is a native of New York, but he and Neomi now call Acadiana home and have raised their family here. You can usually find Rob and Neomi out-and-about in Acadiana (during normal, non-pandemic times) at festivals, Downtown Alive - any gathering that allows them to delve deeper into the local culture.
Rob has been helping keep Acadiana safe for over 30 years, giving us plenty of information about the weather in the area and doing his best to keep us safe. He is also VERY knowledgeable about all things space-related.
The Most Expensive Home for Sale in Youngsville; $3.75M
More From Classic Rock 105.1