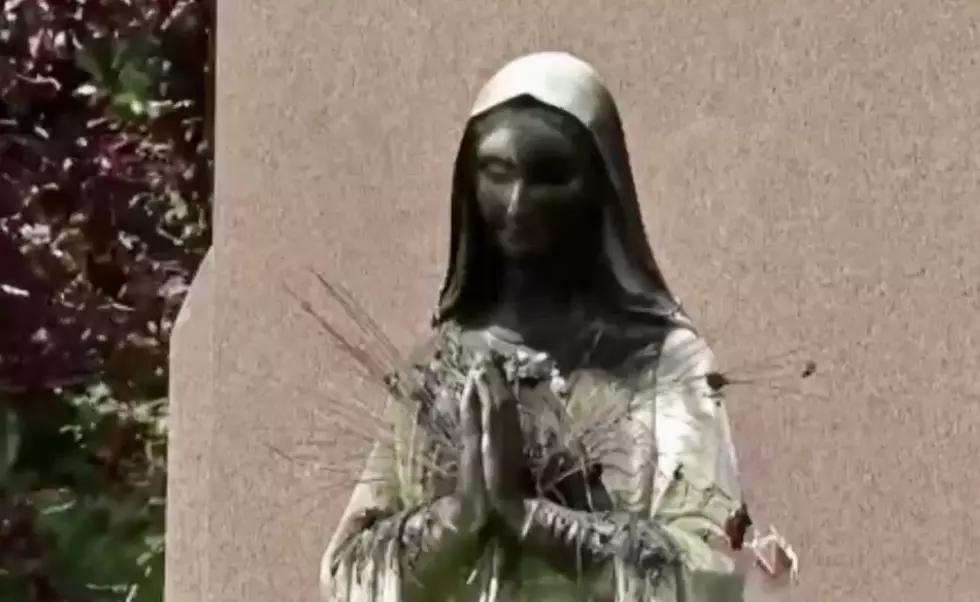 Virgin Mary Statue Set on Fire
WBZ CBS Boston
(WCVB) Officials say a statue of the Virgin Mary was set on fire in Boston, Massachusetts. Officials are investigating the late Saturday evening arson.
Police and firefighters in Boston are looking for the arsonist who set fire to plastic flowers that were in the hands of the statue. The burning flowers set fire to the face and upper body of the statue.
The Virgin Mary statue is located outside Saint Peter Parish in Boston. It was placed there at the end of World War II.
In the Boston area, if you have information about this crime, please call (617) 343-4335 or Crime Stoppers at 1-800-494-TIPS (8477). You may also text the "TIP" to CRIME (27463)
What Makes Acadiana Such a Great Place to Live
More From Classic Rock 105.1