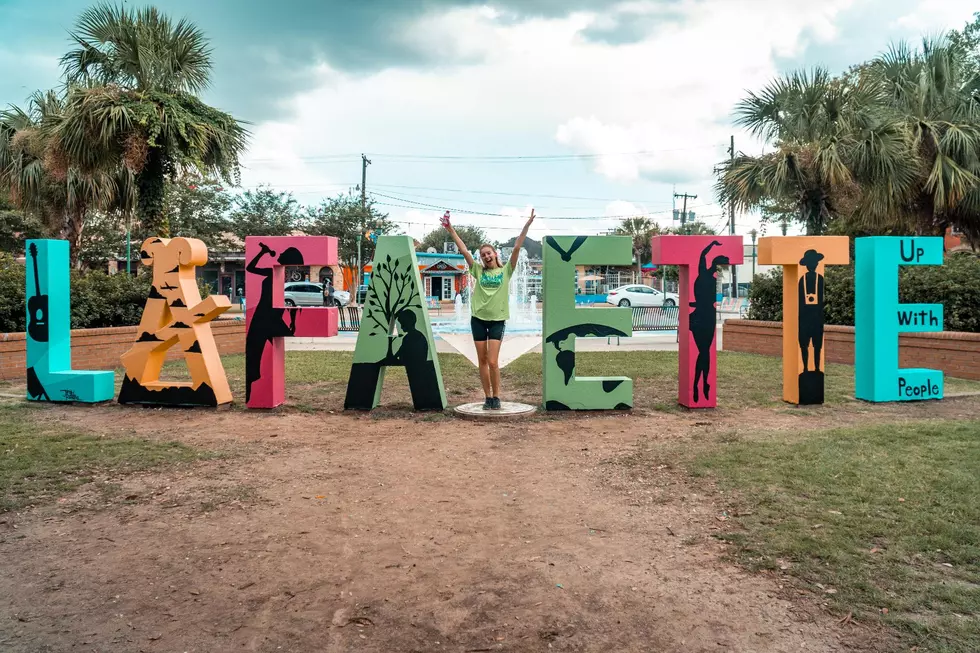 Twitter User Not Impressed During Visit to Lafayette
Courtesy of Up With The People
Even though we have our problems (as all cities do), I find Lafayette, Louisiana a pleasant place to live. One Twitter user was not impressed during her visit to Lafayette, though.
In a recent post to Twitter, a travel blogger posed the question, "Out of all the places you've traveled what's your least favorite"?
One person's response caught my attention.
Before we get to the disdain this woman felt for Lafayette, Louisiana, let's take a look at some of the other places that made the "least favorite" list for followers of the blog.
RIO DE JANEIRO
Rio de Janeiro, Brazil sounds like a fun place around Carnival season, but the crime rate is high year-round. High enough for the "Overseas Security Advisory Council" to classify violent crimes in Rio as a "frequent occurrence", pickpocket and purse-snatching crimes are of "constant concern", according to Smarter Travel.
I can't imagine going somewhere on vacation where I am actually scared for my safety - that would ruin the trip for me.
JAMAICA
The first time I went to Jamaica, we were approached several times and asked if we wanted to indulge in some illegal activity, which made me very uncomfortable.
The second time we went to Jamaica, we took travel advice and headed to a private beach and our experience was much better. Would I go back to Jamaica? Only if we book an all-inclusive stay.
DENMARK
I have yet to visit Denmark, but at least one person said it's their least favorite. The few people I've met from Denmark are amazing people, so I can't imagine Denmark hitting my "Least Favorite" list, but I guess I won't know until I go, right?
Of course, these responses need to be taken with a grain of salt. Many times, the treatment from people/places you visit might just be a reflection of how you treat them.
There were a few answers that didn't surprise me, with Paris, Vegas, and Palm Springs at the top of the list. Paris was beautiful, but the Parisians were not (and I'm not talking about how they look). Vegas is so impersonal (but is redeemed by its proximity to Mt. Charleston). And Palm Springs = desert, and I have lost nothing in the desert except interest (and gallons of invisible sweat).
That brings us to Barefoot in Jandals' response:
LAFAYETTE, LOUISIANA
According to Barefoot in Jandals' profile on Twitter, she is from New Zealand and lives in London.
Judging by her Twitter profile, she likes to walk. A LOT. But walking was one of her complaints about Lafayette. Read on:
She did get a few things right about Lafayette: 1) It IS a nice alternative to New Orleans; 2) it IS cultured; 3) you DO need a car to get (almost) anywhere (unless you are staying in the Downtown area, which is very walkable); and 4) there IS a very apparent race divide (not a 100% division, but it is very obvious in some areas).
So Lafayette has its problems (as ALL cities do), but I find it hard to believe that she had such a bad time in Lafayette, Louisiana, that it's her least favorite.
It appears that she is very well-traveled, and I can't help but think that if she had a local "guide", her experience here would have been much, much better.
You can't find beauty if you don't know where to look, or if you refuse to look at all.
I mean, really: we've even been featured on Jeopardy!
5 Worst Lafayette Intersections
7 Times Lafayette has Been Featured on 'Jeorpardy'
Props You Need To Look 'Lafayette Fancy'
5 Worst Lafayette Intersections
More From Classic Rock 105.1