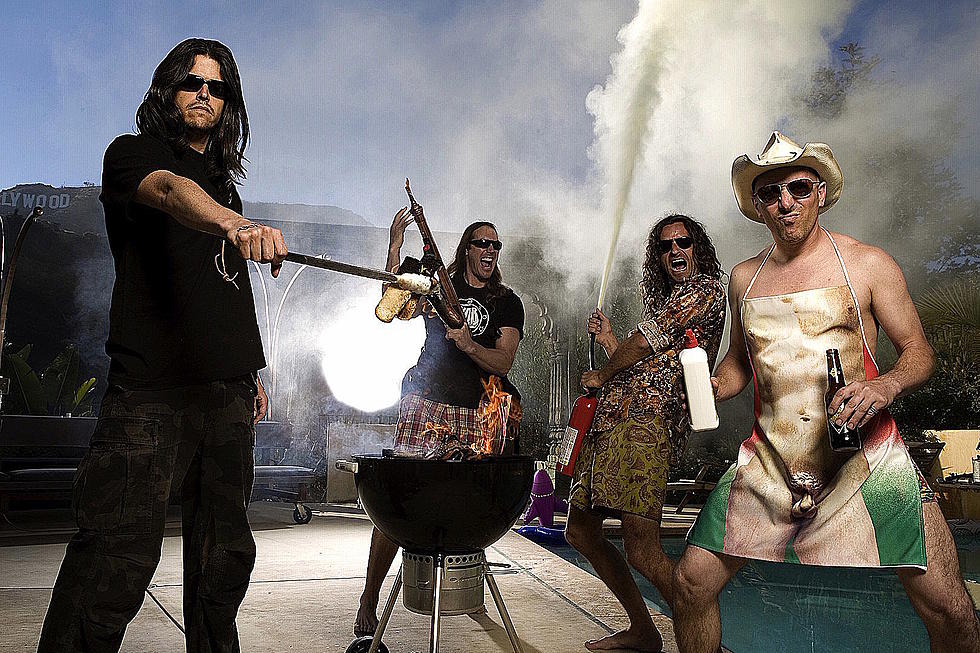 Tool Change Logo, Confirm Something Big for 2019
Tool Dissectional
The time has finally come, Tool fans. The band has finally confirmed that something is definitely happening in 2019 with the addition of the Roman numerals for 2019 to their logo.
Tool fans are just about on the brink of insanity as it's been 13 years since the release of their last album 10,000 Days. To make matters worse, at exactly midnight on April 1, the band shared a "new song" video that consisted of 37 minutes of crickets chirping. Then they proceeded to post an additional four videos of crickets chirping. No one really knew what to make of it, but Maynard James Keenan seemed to be having a blast watching everyone go into a frenzy.
In February, Keenan gave a ballpark estimate for the album's release date, claiming it should be out in the summer. This came shortly after rejecting drummer Danny Carey's statement that it would be ready by April.
In March, the band announced a handful of tour dates for 2019 in addition to their festival appearances. See the dates below.
May 5 - Jacksonville, Fla. @ Welcome to Rockville
May 7 - Birmingham, Ala. @ Legacy Arena at the BCC
May 8 - Louisville, Ky. @ KFC Yum! Center
May 10 - Hampton, Va. @ Hampton Coliseum
May 11 - Concord, N.C. @ Epicenter
May 13 - St. Louis, Mo. @ Enterprise Center
May 14 - Kansas City, Mo. @ Sprint Center
May 16 - Lincoln, Neb. @ Pinnacle Bank Arena
May 17 - Des Moines, Iowa @ Wells Fargo Arena
May 19 - Bridgeview, Ill. @ Chicago Open Air
More From Classic Rock 105.1