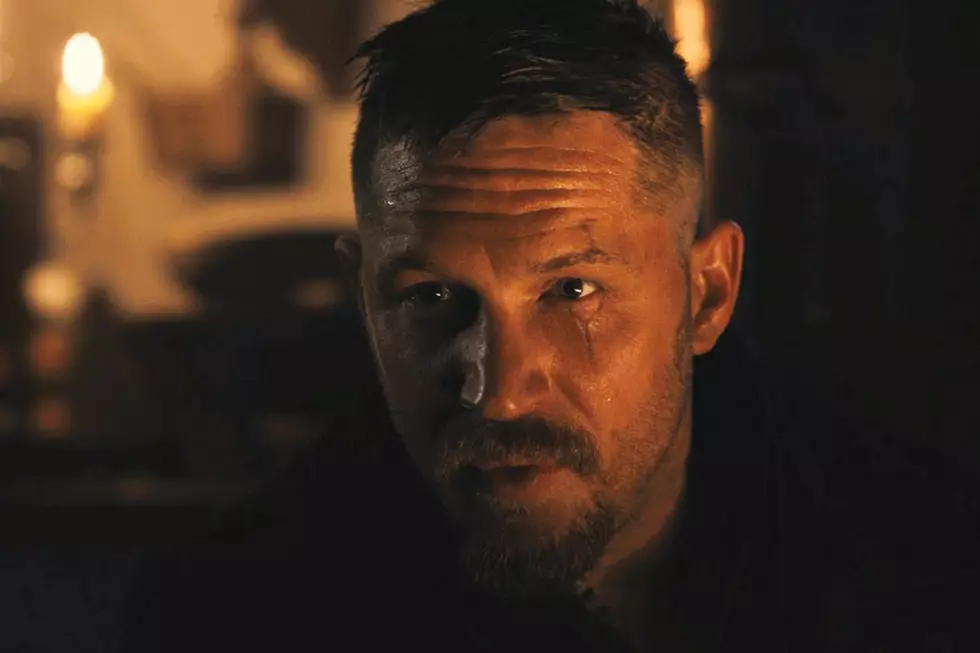 Tom Hardy and Ridley Scott Will Have a 'War Party' For Netflix
FX
By the sounds of it, War Party could be the title of a fun satire that parodies war movie cliches. Or it could be a black comedy where Tom Hardy plays the owner of a small party supplies store that suffers once the locals start buying their birthday and baby shower decorations on Amazon. But War Party, a new project purchased by Netflix for seven figures, is neither of those things – one can dream! – but a historical film about Navy SEALs.
Hardy has joined the new film, and according to a report from The Hollywood Reporter, Ridley Scott's Scott Free Films, which is behind the actor's FX show Taboo, is on board to produce. There aren't a ton of details about the new movie, hence my creativity above, but according to the site the movie will be "based on true events and centers on real life SEALS." The Assassination of Jesse James by the Coward Robert Ford director Andrew Dominik will direct the film and co-write the script with Harrison Query. Netflix reportedly outbid Amazon, Universal, and Lionsgate for the film.
Netflix is certainly interested in getting into the prestige war movie business, which also sounds like their thirsty for some Oscars. The streaming service/studio reportedly spent $30 million on their upcoming Brad Pitt film War Machine, which premieres this Spring. But if you need some more war before Netflix throws their War Party, Hardy's also flexing his battlefield muscles in Christopher Nolan in Dunkirk due out in July.
More From Classic Rock 105.1