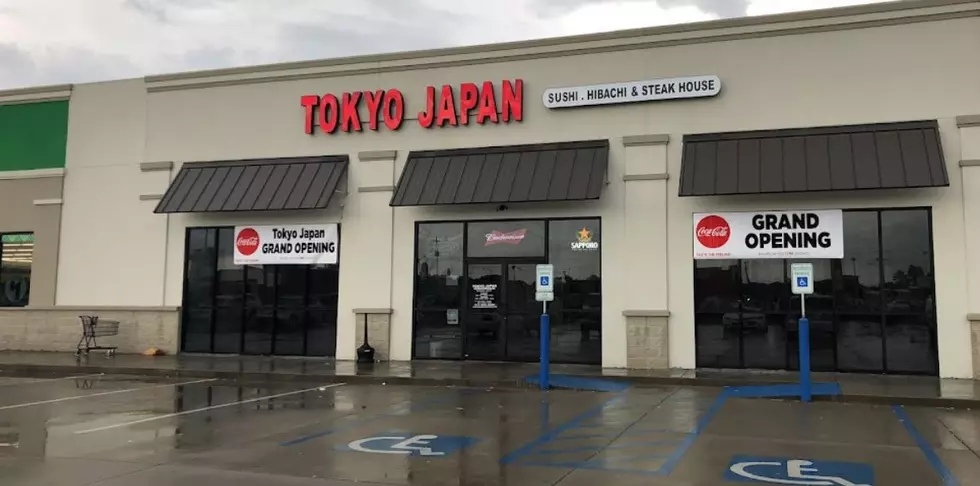 Tokyo Japan Announces Expansion into Youngsville
Google Maps
One of Acadiana's favorite restaurants is expanding into Youngsville.
Tokyo Japan is opening its 5th location in Youngsville.
Tokyo Japan currently has other locations in Jennings, Crowley, Abbeville, and Carencro. However, this new location will be opening up in Sugar Mill Pond.
The new location will be 4,500 square feet and will be located in a 5-unit commercial building off of Chemin Metairie Parkway.
"We chose Youngsville for our 5th location because it's a beautiful, growing city," says Chen. We also love Drew Brees, and his investment in the growing city along with the sports complex played a huge factor in our expansion decision."
This expansion will bring another dining option to the residents of Youngsville and from what we hear the restaurant is going to be pretty nice.
Tokyo Japan will feature a bar and restaurant area with 20 feet ceilings and 10 large hibachi tables. There will also be a large garage door that will lead out to a 1,500-square-foot patio. It might be a little too hot for this right now but imagine sitting out on the patio in the fall having a cocktail and a few sushi rolls.
"It's going to be fancy, much fancier than any location we've built in the past," says co-owner Chen.
Tokyo Japan of Youngsville is set to be complete in late Summer of 2023 but that is a tentative completion date.
Nine Restaurants We Need In Lafayette
Louisiana Restaurants Featured on 'Diners, Drive-Ins & Dives'
More From Classic Rock 105.1