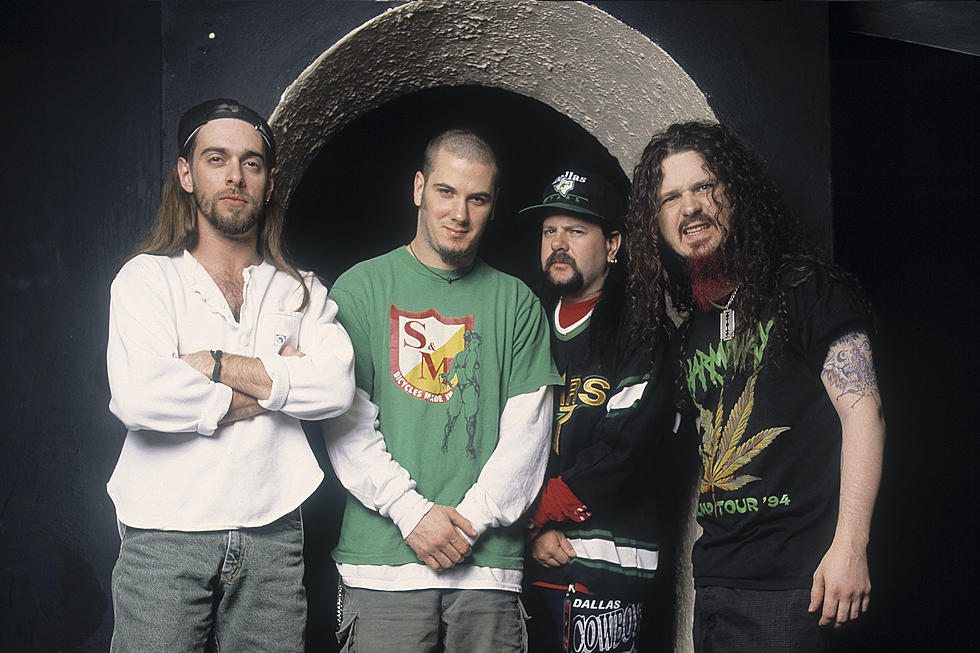 A Photo Timeline of Pantera's Famed Career
Paul Natkin, WireImage (1994)
Pantera are undoubtedly one of the most important bands in heavy metal history. As Philip Anselmo and Rex Brown tour together today, alongside Zakk Wylde and Charlie Benante, we wanted to take a look back at their career and everything they've accomplished.
Many people recognize that there were two distinct eras of Pantera — their "glam metal phase," which mainly featured original vocalist Terry Glaze, and then one album with Anselmo (1988's Power Metal) — and then the rest of their career afterward, starting with Cowboys From Hell. 
During a time where hair metal was coming to an end, alternative rock was on the rise and Metallica were writing The Black Album, Pantera revolutionized a style of thrash-laced groove metal with southern undertones that no one had ever heard before. They essentially became one of the biggest bands of the genre by the late '90s, but as everyone knows, with great success often comes great turmoil.
Dimebag Darrell and Vinnie Paul are no longer with us, but Anselmo and Brown are honoring the Pantera legacy by touring together again, which just started again in late 2022 and will continue this year (see the dates and get tickets here). Scroll through the images below to see a timeline of Pantera's career.
A Photo Timeline of Pantera's Famed Career
A look back on Pantera's career, in photos.
10 Metal Bands Formed in the '80s That Thrived in the '90s
Grunge didn't kill off everything. Scroll down to see some metal bands from the 1980s that soared in the '90s despite the rise of grunge and alternative rock.
More From Classic Rock 105.1