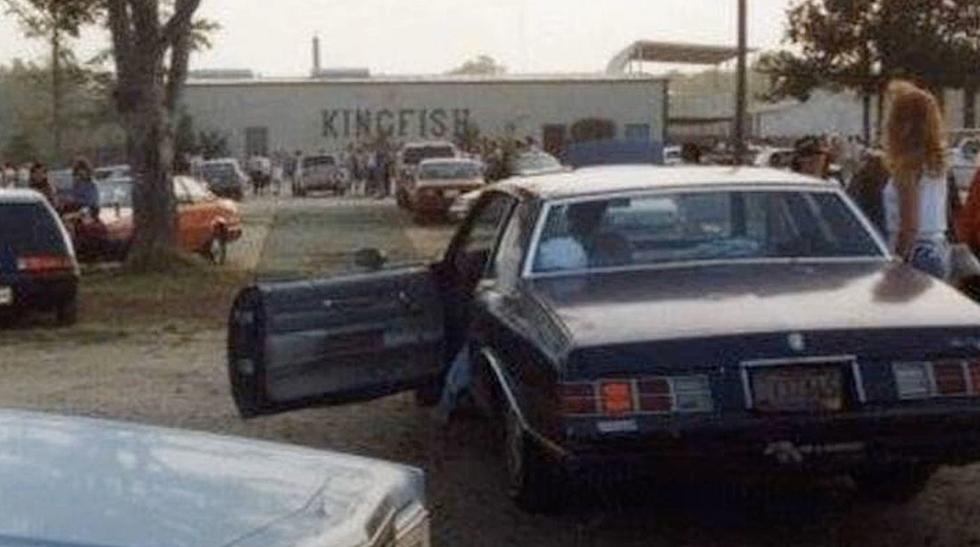 This is What 'The Kingfish' Looked Like Inside and Out In The 80s [VIDEO]
YouTube via Burt Perkins
So many around south Louisiana still talk about the iconic nightclub The Kingfish, but many of us have no idea what it was really like to be part of the fun.
This club was open all night and the dancing lasted well into the early morning hours. Many have told me that folks would drive from as far as Houston, Tx. to be part of this dance party.
The DJs there played all dance music, which at the time was mostly freestyle music and progressive dance.
This party destination, located on Lake Martin Road, was THE place to be if you like to party and dance in the 80s.
Well, while on YouTube I stumbled upon a video that shows you and me what it was really like to be at the iconic Louisiana nightclub---And it is great!
You see that people wore the most fashionable attire on nights they went to "The Fish" and often people had to party while outside as they waited to enter the dance party.
Having never been, I am told people that some would leave this club at 7 am on Sunday morning, drenched in sweat, and head to their local Sunday service.
Yes, some would leave the club and walk right into the church on the same morning, that's how dedicated some were back in the day.
Check out this video below, and I ask, would you have liked to have been part of this scene? And why do people not party as hard as they once did?
This is great! Enjoy!
If you want to hear what the music was like in The Kingfish, check out this mix below. This is what had people on the dance floor all night long and even dancing while waiting in line to get into the club.
There was even a time when what the DJ was playing in the club was broadcast on local radio air-waves at night during the weekend. What a time!
Iconic Lafayette Dance Floors
More From Classic Rock 105.1