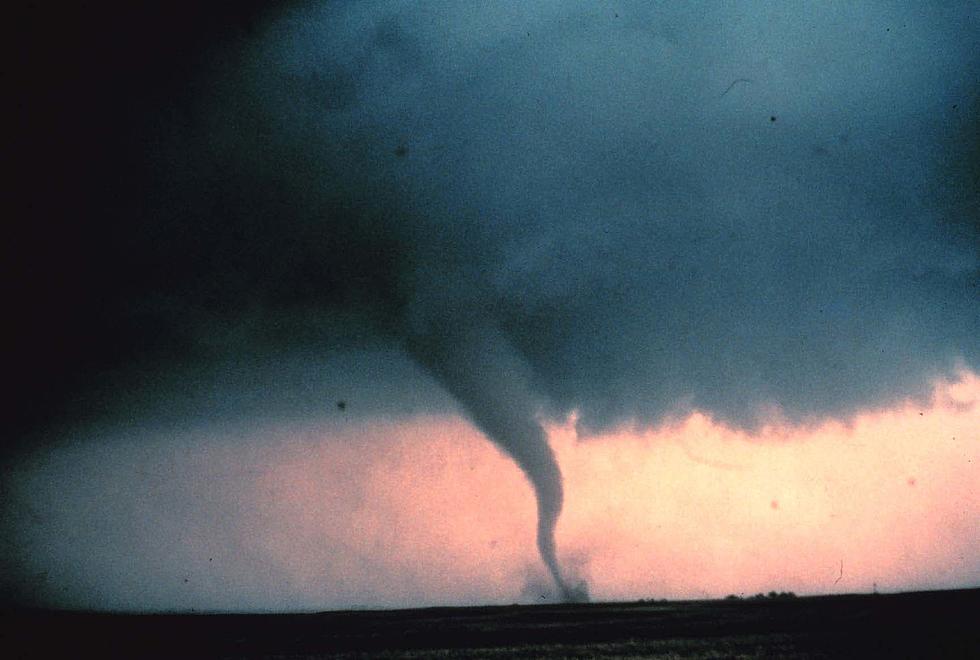 Suspected Tornado Claims Acadiana Life
Photo by NOAA Photo Library/Getty Image
The Acadia Parish Sheriff's Office has released more information about last night's suspected tornado activity.
According to Sheriff K.P. Gibson, one person has died because of raging winds that tore through the parish Sunday.
A gentleman that Sheriff Gibson spoke to says it sounded like a freight train and the winds were fierce, the man having no doubt that it was a tornado that passed through the Church Point area last night. The man said he was knocked to the ground by a piece of wood while trying to get to his vehicle.
The National Weather Service out of Lake Charles will be investigating to determine whether or not it was officially a tornado, but a listener submitted video from the Mamou area shows the formation of a tornado in that area. The video goes on to show the twister's formation and as it subsequently touches the ground.
In all Sheriff Gibson says, eight people were transported to area facilities for treatment with one of those injured said to have serious injuries. He says most of those injured suffered from broken bones.
Gibson says one woman who was in a mobile home that flipped, ended up on a side wall of her home that was then on the ground with furniture on top of her. Local firefighters had to cut the woman out of her home.
Eight to ten homes received some level of damage after yesterday's frightening experience, and there was a tree that fell on a mobile home due to the wind.
Gibson says he saw a car that ended up in a mobile home after the home was ripped from its foundation.
All of the major damage happened in the 1100 block of Prudence Highway which is near the Church Point area.
Why People Are Spending Money
More From Classic Rock 105.1