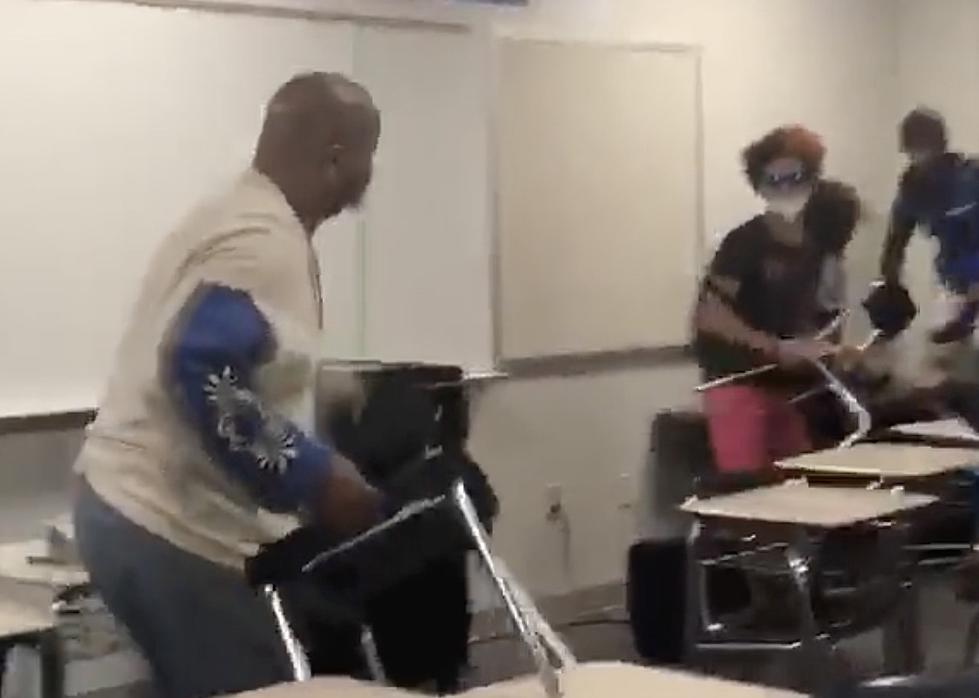 Student Throws Chair at Teacher, Teacher Throws Chair Back in Disturbing Video
Twitter via DallasTexasTV
A disturbing video coming out of a Dallas suburb of a student and teacher in a fight with chairs inside of a classroom.
The teacher, who is a substitute, is seen dodging the first chair throw from a student. He then picks a chair up and hurls it toward the student, and then throws another chair before going to his desk to take a seat.
The video then zooms in on the teacher, and it shows him bleeding from that first chair throw. It seems the chair grazed the teacher on the head.
Watch the video of the teacher and student throwing chairs below:
As you can see by the caption, many people are feeling for this teacher, who obviously is not there in that classroom on a normal basis.
Good teachers are hard to come by, even subs, and it seems that we are seeing more and more of these violent interactions between students and teachers.
The internet is sounding off on this incident and others like it:
According to the Desoto County School District via Twitter, they canceled classes for Friday, March 11th to strengthen their security protocols following this fight and another at a different school within Desoto County.
LOOK: Here are the best small towns to live in across America
More From Classic Rock 105.1