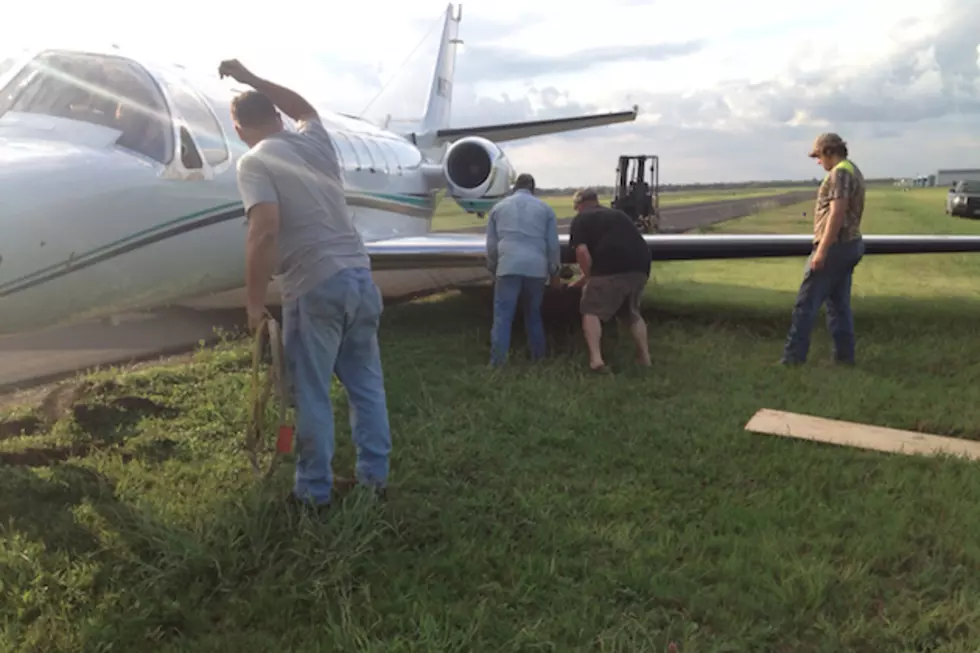 Staind's Aaron Lewis Survives Plane Scare
Photo Courtesy of Webster PR
A scary moment occurred for Staind singer Aaron Lewis when a private charter jet he was a passenger on Saturday (Sept. 20) veered off the taxiway and got stuck in mud. Lewis had been filming a segment for his TV show 'On the Road' for the Sportsman Channel in Texas, and was on his way to a gig in Tulsa, Okla.
The rock frontman / solo country singer had been tracking duck for his hunting program before boarding the flight in Warton, Texas. However, an error caused the Cessna Citation V jet to veer of the runway. Lewis was set to open for Brantley Gilbert in Tulsa that night, but the plane issue prevented him from making the gig.
"I'm so glad that we are safe; however, I am really sorry that the fans in Tulsa were disappointed and let down with me not making tonight's show," said Lewis in a statement. "I promise I'll be back to Tulsa soon."
Above is a photo of the plane following the incident.
Watch Aaron Lewis Deliver an Intense Onstage Tirade Earlier This Year: