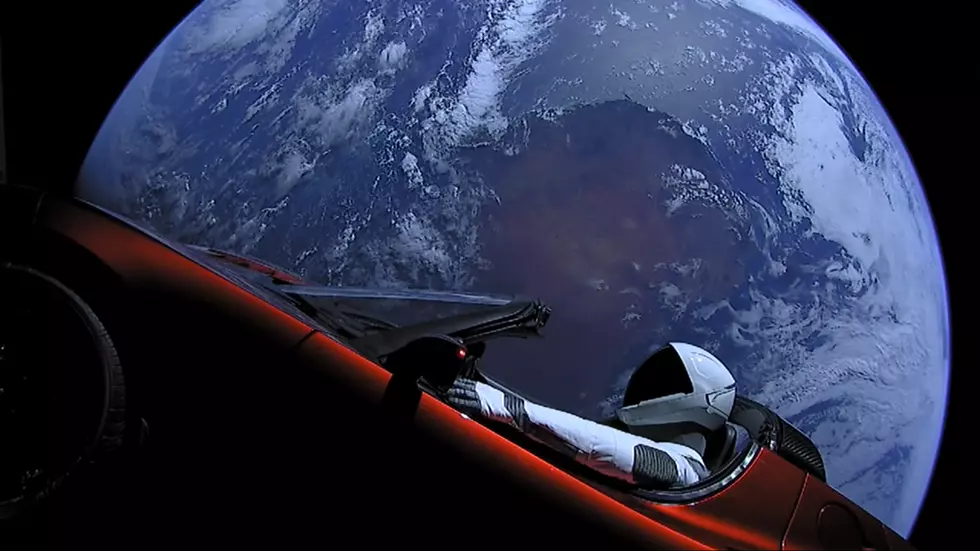 SpaceX Splashdown Along Gulf Coast has Potential for Sonic Boom, Fireball in Night Sky
SpaceX via Getty Images
According to reports, there is potential for a loud sonic boom and visible fire ball traveling across the Gulf Coast night sky this evening as a SpaceX capsule will be reentering the earth's atmosphere. The crew and capsule are set to splashdown off of the Florida coast after spending over six months at the International Space Station.
Chief Meteorologist with our media partners at KATC-TV3 @robperillo gave some details surrounding the cosmic event on Twitter below.
Perillo says that we may not have too great of a chance at seeing the fireball from here in Acadiana, but reports say those along the Mississippi coast should be able to catch a glimpse. The sonic boom may be something to keep an ear out for around 9:15 p.m. CST tonight.
What is a sonic boom?
For those unfamiliar with the "sonic boom" you can check out how they sound via the below video.
See the report from @WAFB on the potential sonic boom and fireball occurring this evening below.
If you are really looking to get your space-nerd on, as I am, follow the updates on this Facebook post from the Naval Construction Battalion Center Gulfport below.
You can keep an eye on the events via the NASA live stream on YouTube here.
LOOK: See Photos of the Year From the International Photography Awards
More From Classic Rock 105.1