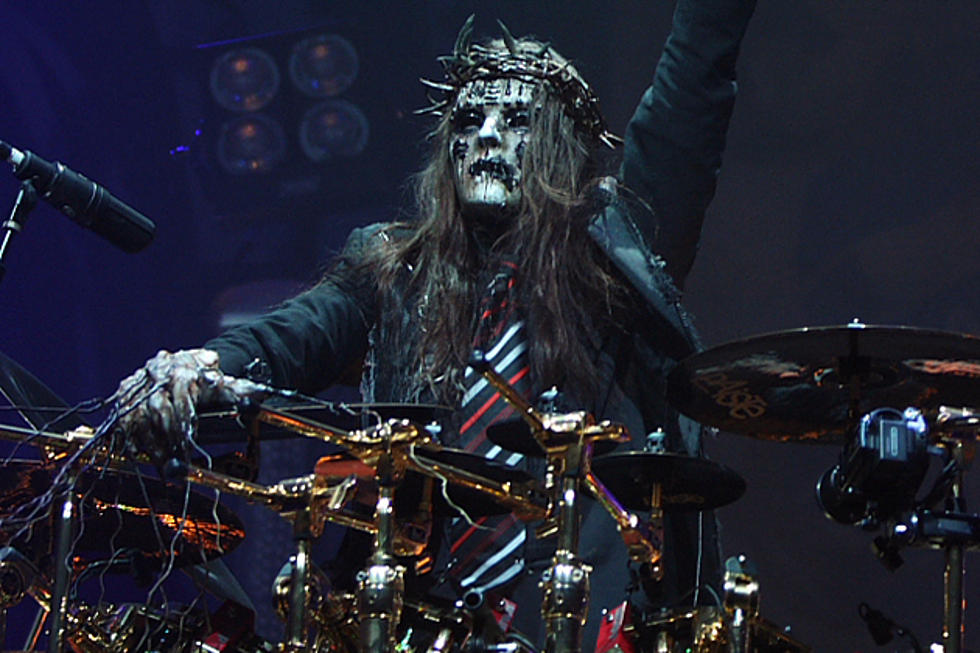 Slipknot + Scar the Martyr's Joey Jordison Says 'I Can't Bring Myself to See Sabbath Without Ward'
Mary Ouellette, SheWillShootYou.com
Slipknot / Scar the Martyr drummer Joey Jordison recently weighed in with his personal thoughts on some of the biggest heavyweights in modern metal and the rocker was nothing but honest and forthcoming, providing some very candid responses.
Metal Hammer asked Jordison to share his take on bands like Avenged Sevenfold, Metallica and Black Sabbath and just like that, the drummer was off. Jordison admitted that he's not too familiar with Avenged Sevenfold's body of work or their new record but had nothing negative to say about them in the grand scheme of things.
However, when it came to Black Sabbath, Jordison definitely had some strong opinions. "Proper Sabbath is Sabbath with Bill Ward," said Jordison. "I'm sorry, it just is. Bill Ward is one of the most underrated drummers ever — the dude is f---ing unreal, such a great, great player."
And don't expect to see Jordison at a Sabbath concert any time soon. "I just can't bring myself to see Sabbath without Bill Ward, because he was such an integral part of that band," Jordison shared. "He's like John Bonham or Keith Moon, one of those drummers who made the drum parts of those classic songs just as special as the guitar riffs or the vocals. I respect those guys doing what they're doing, but sorry, count me out."
Jordison also gave lots of credit to Metallica, pointing to them as a huge influence as he was growing up and learning to play the drums. "That's the f---ing band," he said. "Without Metallica, I wouldn't be doing what I am doing. I have every Metallica record, of course, and I would spend hours on drums in my parents' basement, with the stereo behind me, cranking those records and learning Lars' drum beats, beat by beat."
All that practice seems to have paid off, Jordison's latest project Scar the Martyr is gearing up for their debut self-titled release on Sept. 30. Fans can stream it now by clicking the link below:
More From Classic Rock 105.1