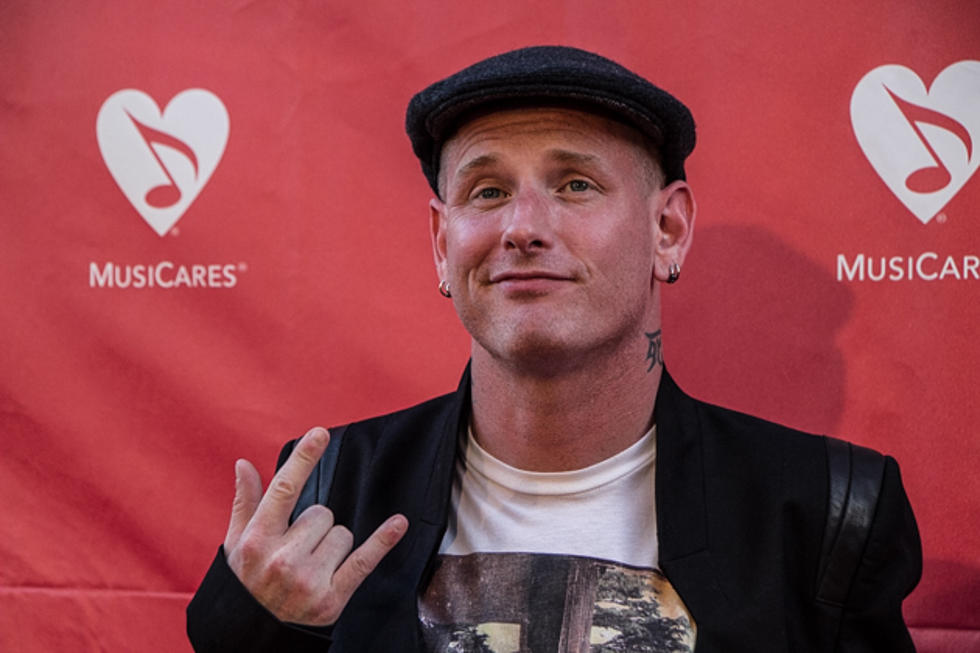 Slipknot's Corey Taylor Revisits Almost Singing for Anthrax Following Joey Belladonna's 2007 Exit
Kathy Flynn, WickedGoddessPhotography.com
Remember when Slipknot's Corey Taylor almost hit the studio with Anthrax? It happened back in 2007 after Joey Belladonna's departure from the group. According to Taylor, the only things that halted the collaboration were Slipknot management and various Roadrunner Records reps, who wanted Corey to focus on a new 'Knot album. The singer revisited that "near miss" moment with Scott Ian recently on the Anthrax guitarist's new SiriusXM Volume radio show, Never Meet Your Heroes.
"I was starting to write lyrics. And then it all went to hell," Corey said. "I was literally getting ready to fly to Chicago to meet up with you guys. And here comes [Slipknot manager Cory] Brennan, here comes some people from Roadrunner, and it was, 'You can't do this.' And I'm, like, 'What do you mean I can't do this? I mean, we've got half an album.' I was so pissed, dude. I was, like, 'What are you talking about?' And, basically, they strong-armed me, because they wanted the new Slipknot album, which, at the time, I was about the only person who could really kind of rein everybody in, to get them going; it was a very strange time."
Corey continues, "But they weren't gonna let me do it; they just straight-up weren't gonna let me do it. And I just remember… even before I called you guys, just sitting in my kitchen and just being so downtrodden, just crestfallen, because I had looked so forward to everything. And the whole thing that I just kept saying was, 'I've let you guys down.' I thought Charlie [Benante, drums] was mad at me for the longest time."
Eventually, Slipknot did get back together in the studio, and the album that came out of sessions following Taylor's almost joining Anthrax turned out to be be 2008's All Hope Is Gone. Though Taylor wasn't a part of Anthrax's following albums, the Slipknot singer went on to praise 2011's Worship Music and 2016's For All Kings, calling the latter "f—ing genius." [via Blabbermouth]
See Where Slipknot + Anthrax Rank Among the Top 50 Metal Bands of All Time
10 Unforgettable Corey Taylor Moments
More From Classic Rock 105.1