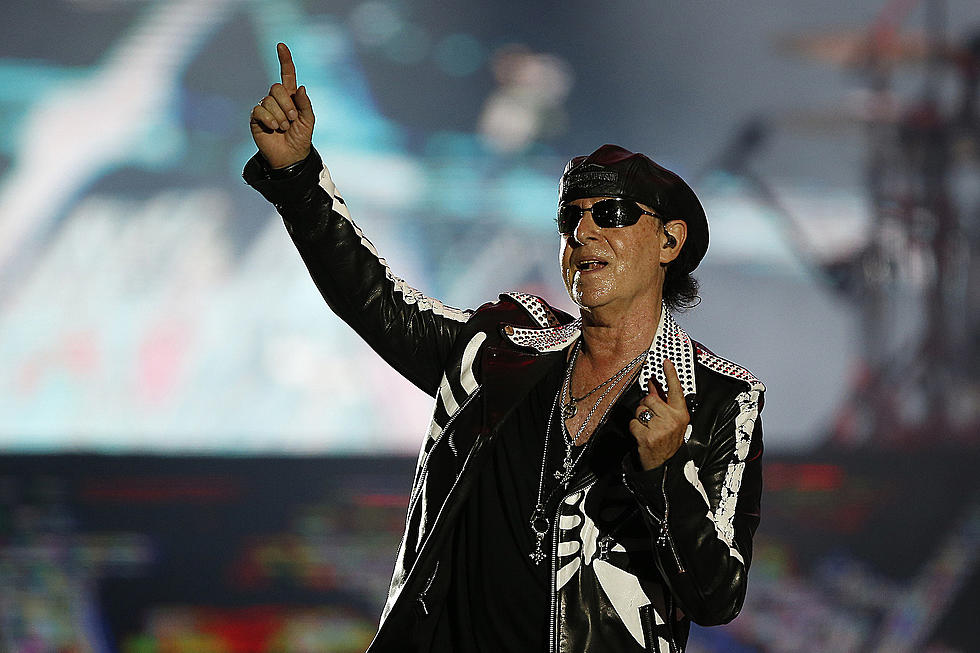 Scorpions' Klaus Meine Explains Decision to Change Lyrics in 'Wind of Change'
Wagner Meier, Getty Images
Every band has at least one staple song that they play during all of their live performances, and for Scorpions, one of those is "Wind of Change." Klaus Meine recently began singing different opening lyrics to the song, and explained why during a discussion with Loudwire Nights host Toni Gonzalez.
The German rockers wrote "Wind of Change" after spending some time in the Soviet Union in 1988 while they were on tour. The following year, they played the Moscow Music Peace Festival, and the Berlin Wall came down as well. These experiences and events — which spelled the end of the Cold War — inspired the song.
But now, as Russia continues its ruthless attacks on Ukraine, Meine and his bandmates see the song in a bit of a different light. As they continue their residency in Las Vegas, the vocalist has changed some of the words in order to appropriately reflect what's going on in Europe.
"Before we came here I was thinking about how it feels to play 'Wind of Change' the way we used to play for so many years, and I thought, it's not the time with this terrible war in Ukraine raging on, it's not the time to romanticize Russia with lyrics like, 'Follow the Moskva / Down to Gorky Park,' you know? I wanted to make a statement in order to support Ukraine, and so the song starts now with, 'Now listen to my heart / It says Ukraine, waiting for the wind to change,'" the singer said.
Meine hopes that people will remember that "Wind of Change" is meant to serve as a "peace anthem," especially because he considers it the single Scorpions song that he's the most proud of.
"I mean there are many more, yes, but if I have to pin it down to one single song, this song is just so special in the history of the band because of the meaning, because of the background. When I wrote that song, I was so very much inspired by what we saw back then in the Soviet Union, the end of the Cold War, the coming down of the Berlin Wall — it was a moment where all of us, and the whole world, we were looking into a peaceful future where it was about joining together instead of being separated by wars and those differences," he elaborated.
"We grew up in the shadow of the Berlin Wall all those years when we were kids, and this was such an amazing moment in our lifetime that changed the whole world. It was like, 'Now we join together and we leave the past behind.' We had so many amazing moments, so many emotional moments we shared with our fans in Russia, but this is about the regime and there's a lot of people in Russia that just don't know the truth. That's just a fact, and it's so sad to see what's going on and so many people are dying every other day. It breaks your heart, it's really sad."
The rockers just released their 19th studio album Rock Believer in February of this year. Their residency at Planet Hollywood's Zappos Theater in Las Vegas with Skid Row continues tomorrow night (April 12). See the remaining dates of the residency on their website, and tune into Loudwire Nights tonight at 7PM ET to hear the rest of the interview with Meine.
Loudwire Nights with Toni Gonzalez airs nightly starting at 7PM ET. You can tune in anytime, from anywhere right here or by downloading the Loudwire app.
Rock + Metal Bands Helping Provide Support for Ukraine
Amid Russia's invasion of Ukraine that began in February 2022, several rock and metal bands came up with ways to offer tangible support for affected Ukrainians. See some below.
More From Classic Rock 105.1