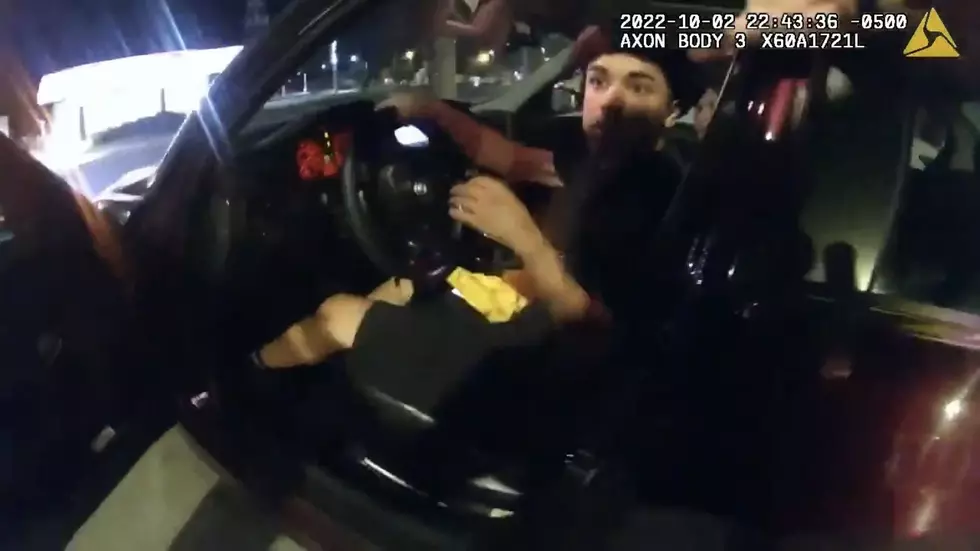 San Antonio Police Officer Fired after Shooting and Critically Injuring 17-Year-Old in Parking Lot
YouTube via San Antonio Police Department
Reports say that a San Antonio police officer has been fired after new bodycam footage contradicted the officer's original report on a shooting involving a teenage driver. Apparently, the officer shot and wounded the 17-year-old after mistaking his vehicle for one that evaded him in a recent pursuit.
According to reports, Officer James Brennand has been fired after body cam footage from an incident in a McDonald's parking lot contradicted the officer's own report. In the incident, a 17-year-old was shot and wounded and is currently in critical condition.
Initially, the officer reported that he shot at the vehicle after he was struck by the driver who was trying to evade detainment. But, reports say that the video from the incident shows that the officer was not struck by the vehicle.
The body cam footage shows the officer observing the vehicle in the parking lot as he radios for backup. He seemingly believed it was a vehicle that evaded him during a pursuit on a previous night.
As the officer opens the driver's door, the teenager looks up in shock with a burger in his hands. The officer instructs the driver to step out of the vehicle, to which the driver replies, "Why?".
A struggle ensues and the vehicle begins to move backwards. This is when the officer discharges his weapon into the vehicle. He then radios, "Shots fired" and sends more shots at the car as it drives away.
The 17-year-old and his vehicle were reportedly found down the road and he was transported to the hospital in critical condition.
According to reports, the officer, who had been on the force for seven months, was fired by the San Antonio Police Department.
*** WARNING - Viewer discretion is advised ***
San Antonio Police Officer Fired after Shooting 17-Year-Old at McDonald's
See the full body cam footage of the incident via YouTube below.
A report from Law & Crime says that the 17-year-old was charged with evading detention. See that report from Facebook below.
Five Mind-Blowing True Crime Documentaries on Netflix
More From Classic Rock 105.1