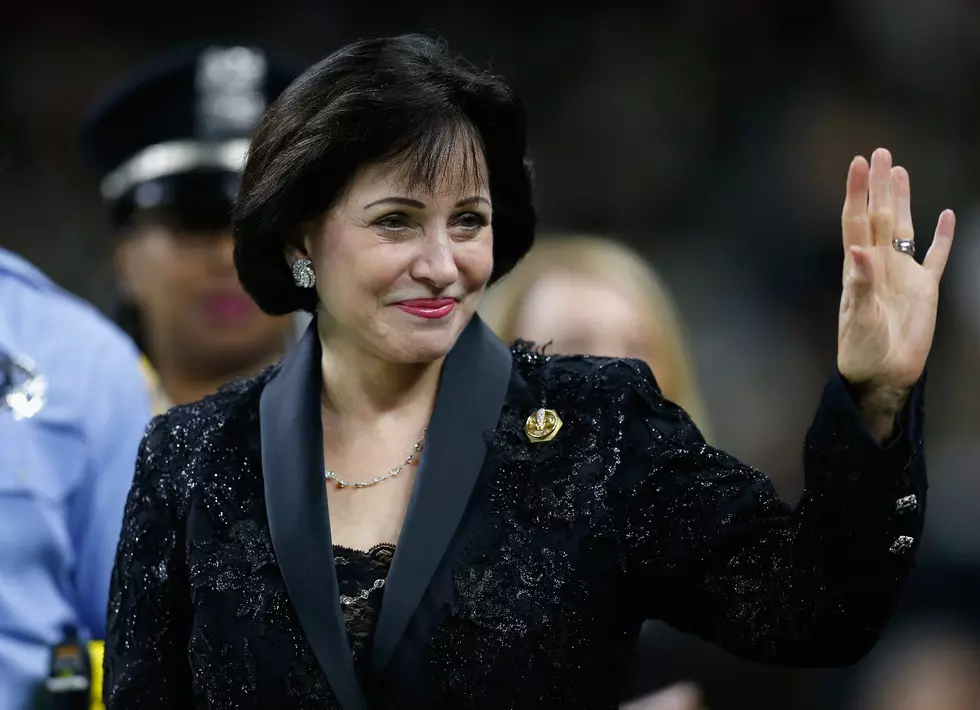 Saints Owner Gayle Benson Pays Off $100,000 Of Layaway Orders At Walmart
(Photo by Jonathan Bachman/Getty Images)
Gayle Benson, the owner of the New Orleans Saints and the New Orleans Pelicans, has just spread a whole bunch of Christmas cheer. Benson has reportedly paid off $100,000 worth of layaway orders at the Walmart on Tchoupitoulas Street.
KLFY reports Benson paid off over 400 layaway orders at the New Orleans Walmart. No real official statement has been made yet about her incredible act of kindness, and there probably won't be. Benson did this completely on her own without letting anyone know. We only know about it now after the fact.
A very classy act of gratitude from Benson, supporting the people who have supported her teams and family for many years.
More From Classic Rock 105.1