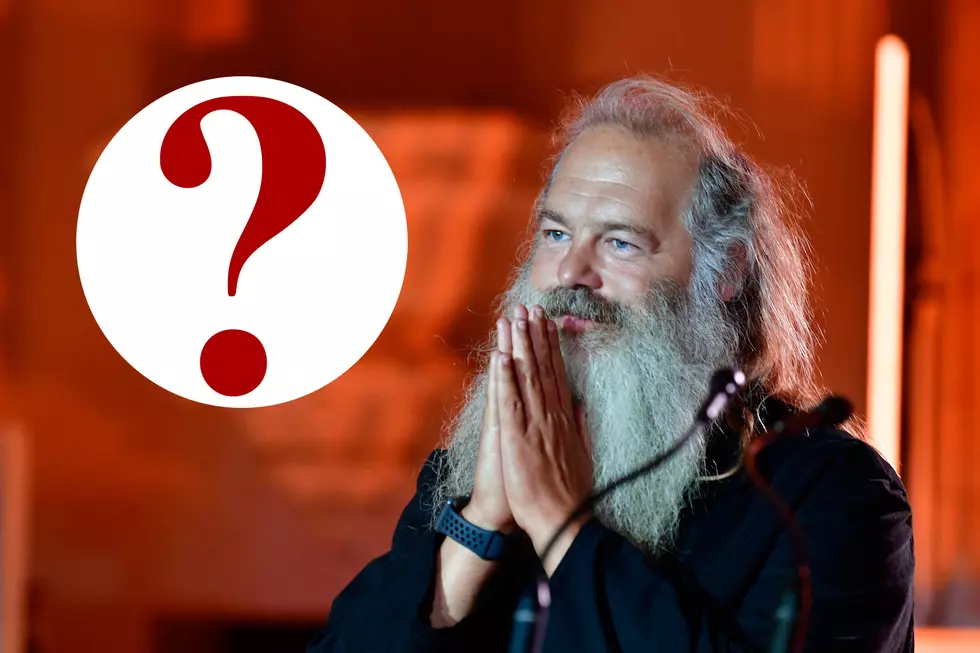 Legendary Producer Rick Rubin Names the Best Bassist of All Time
Frazer Harrison, Getty Images
Rick Rubin's worked with hundreds of musicians throughout his career, and he's given his take on who he thinks is the best bassist of all time.
Rubin's producing credits span across a variety of genres, having really kicked off his career working with hip-hop artists in the '80s, before delving into the metal world with Slayer. Red Hot Chili Peppers, System of a Down, Nine Inch Nails, AC/DC, Slipknot, Metallica and Limp Bizkit are just a handful of other groups he's worked with since.
However, among all of them, he believes Paul McCartney is king when it comes to bassists. The duo worked together on a series called McCartney 3, 2, 1, which can be streamed on Hulu.
"I thought about how everything I've seen, Beatles-related, is either about the songwriting or Beatlemania," Rubin told Mojo [via NME]. "Paul McCartney the bass player, or Paul McCartney the musician, because he plays everything – that's a little story told... You just think of him as Beatle Paul, yet in my opinion, he is the best of all bass players, he's No. 1."
Rubin then praised McCartney's songwriting approach, which he described as being very simple, and recalled that the musician showed him how he writes on a piano.
"He was saying, 'See, you could it like this', and what he was showing me was the simplest thing, but then he starts moving his fingers around slightly, and all of a sudden it evolves into 'Hey Jude' or 'Let It Be'. He's using this technique that any child could do, then it morphs into one of the greatest songs of all time."
10 Rock + Metal Bands Whose Bassist Is the Only Original Member Left
The following bands no longer have any original members left except for their bassist.
More From Classic Rock 105.1