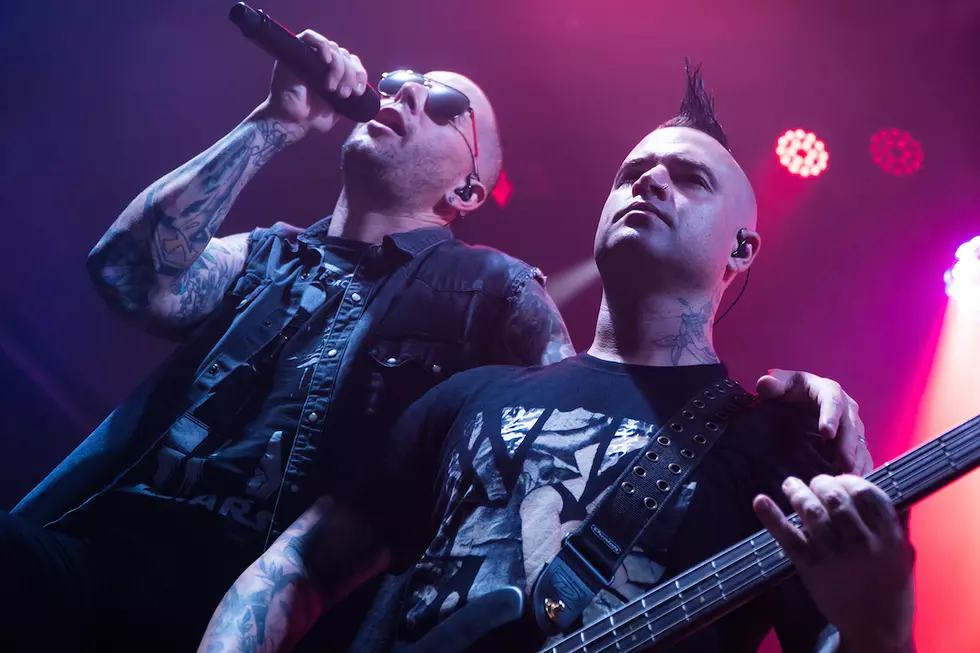 Report: Avenged Sevenfold Seek to Halt 'Best Of' Album Release
Rafa Alcantara, TWENTYFOURCORE
Earlier this year, Avenged Sevenfold left Warner Bros. Music with one album remaining on their contract. The band inked a deal with Capitol Records, under which their new album, The Stage, was released, but Warner announced that they would be issuing The Best of 2003-2015, a greatest hits compilation, today (Dec. 2) to serve as the final record on Avenged's contract. The band is apparently upset as they were never notified about this release and are now aiming to pull the album off shelves and online retail outlets per a TMZ report.
Avenged Sevenfold claim that  Warner had failed to notify the band of the pending release and did not involve them in artwork nor the song selection, citing this as a breach of their contract and stating that the label acted "in a fit of vindictiveness" according to a source close to the band.
In mid-November, singer M. Shadows told 101.1 WJRR, "No, we're not promoting [the greatest hits album] at all. That has nothing to do with us. They, basically, saw the [fake release] date that Chris [Jericho] put up [for our new album The Stage], and, from what we understand, they are trying to undercut our new record, so they were trying to put it out the week before. And as childish as things can be behind the scenes with lawyers and stuff, as I'm sure you can imagine, this is childish on a whole new level."
It's also been reported that the lawsuit between Warner Bros. Music and Avenged Sevenfold will head to trial in 2017. The label will attempt to prove the financial hit taken for not releasing the band's latest studio album, which can be difficult given the sensational surprise campaign leading up to the sudden release of The Stage.
See Where Avenged Sevenfold Ranks Among the Top 50 Metal Bands Who Released Their First Album in the 21st Century
10 Unforgettable Avenged Sevenfold Moments
More From Classic Rock 105.1