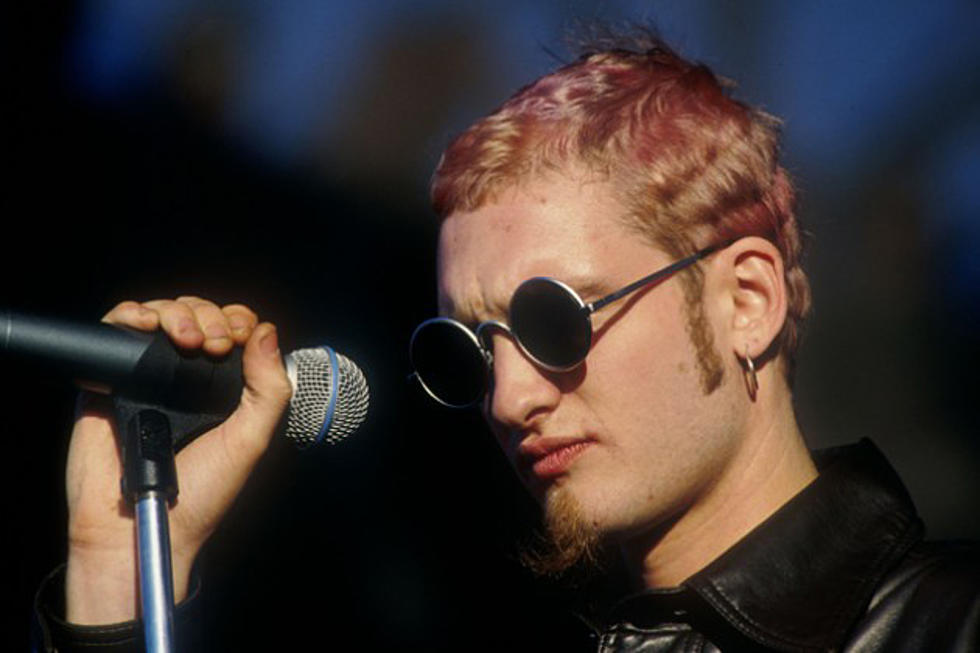 Rare Layne Staley Recording From Pre-Alice in Chains Band Up for Auction
Frank Micelotta, Getty Images
Late Alice in Chains singer Layne Staley possessed one of the most unmistakable voices in all of the rock / metal realm. His croon, coupled with his lyrics, was tortured with a glimmer of hope amidst the despair and all recordings of Staley have been cherished by fans worldwide. Now, a rare recording from the singer's pre-Alice in Chains group, 40 Years of Hate, is up for auction.
Staley's former 40 Years of Hate bandmate Ron Holt has put up a tape for auction on eBay, featuring six tracks with the rock icon on vocals (track listing below). In this listing, Holt describes the music as "a mix of industrial, rock and funk rock" and that "the songs were never fully recorded and exist here in an unfinished state." He also noted that Alice in Chains guitarist Jerry Cantrell was supposed to lay down guitar tracks with the band, but never did.
Holt also detailed that these songs have since been digitized and can be made part of the sale. Additionally, alternate mixes of "I Don't Care" and "Party People" have found their way onto YouTube. The song "It's Coming After" has been released by the Seattle group Second Coming, which featured former Alice in Chains members James Bergstrom and Johnny Bacolas.
While the tape is up for sale, the publishing rights are strictly not up for grabs, but offers will be considered. The starting bid on the tape is $500, but those wishing to forego a bidding war can purchase the recording outright for $5,000 here.
Staley passed away in 2002 from a heroin overdose. Alice in Chains had been on hiatus since 1996 and Cantrell reactivated the group 10 years later, bringing in William Duvall as the band's new singer and additional guitarist.
40 Years of Hate Recording Track Listing With Layne Staley Singing:
01. "Party People"
02. "It's Coming After" (Released on Second Coming's L.O.V.Evil CD)
03. "Throw Me Down"
04. "Tell Me How To Love You"
05. "Dance It Up"
06. "I Don't Care"
10 Unforgettable Layne Staley Moments
See Where Layne Staley Ranks Among the Top 66 Hard Rock + Metal Frontmen of All Time
More From Classic Rock 105.1