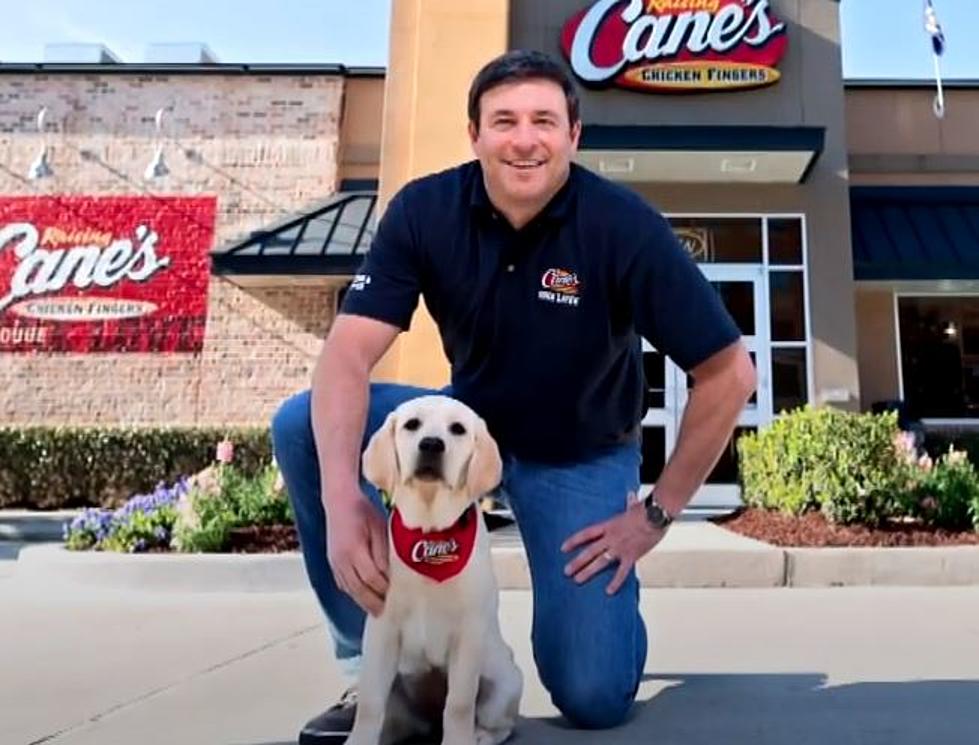 Raising Cane's to the Rescue with New TV Show
Raising Canes via YouTube
I think if there is one trait all successful people have it's the desire to help others. It's true what your grandmother always told you, " the best way to get out of your troubles is to help someone else get out of theirs". Raising Cane's Founder and CEO Todd Graves must have had a similar grandmother because what the Louisiana based restauranteur has planned will be fun to watch and fulfilling to see.
WAFB Television confirmed that Graves will star in a new docu-series entitled Restaurant Recovery. The premise of the show is to help restaurants struggling to deal with the COVID-19 pandemic recover and thrive. Graves has reportedly committed $2 million dollars to aid in the recovery of restaurants chosen to be a part of the program.
The series is expected to begin filming in August. According to producers, the show will focus on restaurants that have closed or on the verge of closing because of the pandemic. Graves will use his expertise in the restaurant business while flanked with financial advisors, marketing experts, and strategic food enthusiasts to take a budget of $100,000 and bring the struggling businesses back into the black.
The show will be shot in many cities across the nation including New Orleans, Miami, Baton Rouge, Boston, Dallas, and others. More cities could be added depending applications received for the show.
Oh, and don't be surprised if celebrity guests make an appearance during the show too. It's one more way producers hope to create interest for the hometown restaurants chosen to be a part of the program. Details on air dates and channels are still being finalized.
10 Businesses We'd Love to See in Lafayette
More From Classic Rock 105.1