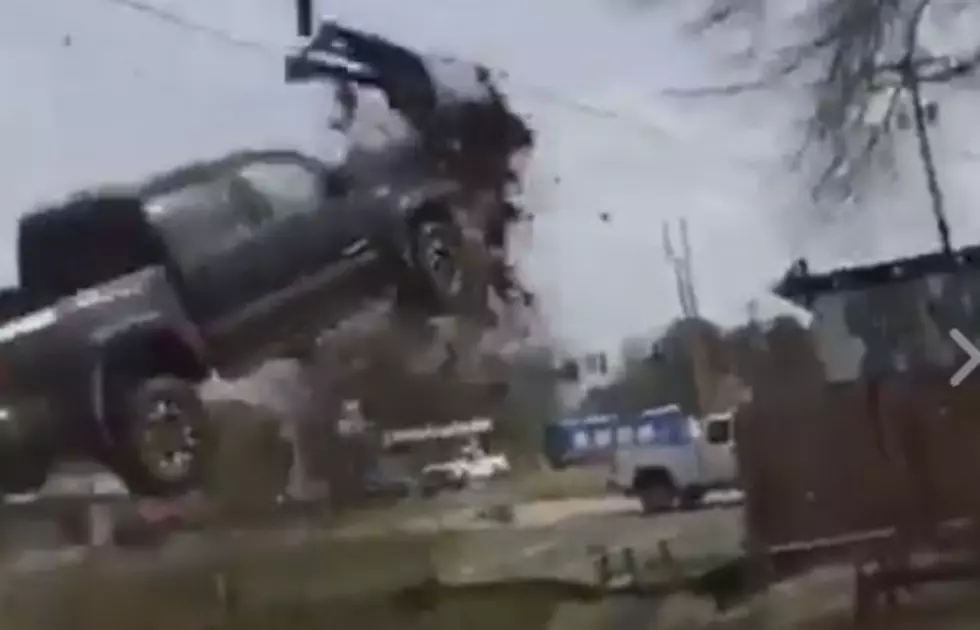 Caught On Video: Police Chase Ends When Truck Becomes Airborne
KSLA/Kaleb Gallups
This is crazy: the end of a police chase in Webster Parish was caught on video, with the vehicle going airborne before crashing down on another car.
According to KSLA, Kevonte Austin, 18, slipped away from a work release program and was a passenger in a truck that was pulled over for speeding. As the driver of the vehicle exited to speak with the officer, Austin slid over into the driver's seat and fled.
Police gave chase and, as you can see in the video below, Austin attempted to evade a roadblock, lost control, goes airborne and lands on another vehicle. The occupant of the second vehicle wasn't injured.
Kudos to Kaleb Gallups for having the notion to video what was to be the end of a high-speed police chase!
More From Classic Rock 105.1