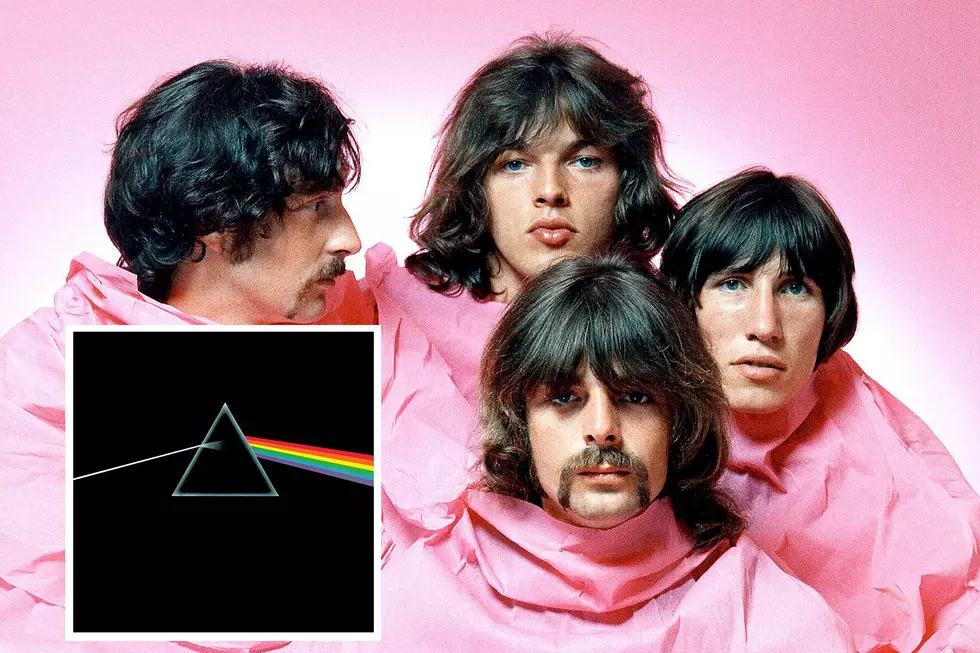 Pink Floyd 'Luxury' Box Set + Book to Be Released on Exact 'The Dark Side of the Moon' 50th Anniversary
Michael Ochs Archives, Getty Images / Harvest
Pink Floyd will reportedly release a new box set in celebration of the 50th anniversary of The Dark Side of the Moon. The "luxury" box set and commemorative book will be released on the album's actual 50th anniversary.
London-based book publisher Thames & Hudson confirmed the release of the book, which will consist of previously-unseen photographs of the band while they were on tour in support of the album from 1972 through 1975, as well as archived documents, such as concert reviews and more. It's set to be released on March 1 in the U.K., which is the actual date the album came out in 1973, and March 7 in the U.S.
The book is priced at $60 and can be pre-ordered here.
Pink Floyd haven't yet announced the book themselves, nor have they confirmed the release of a box set, but the book's description reads, "This date will also see the launch of a luxury box set containing a re-release of the album together with numerous related music items." Stay tuned for more information when the box set is officially announced by the band.
The Dark Side of the Moon is one of the best-selling albums of all-time, having sold over 45 million copies worldwide. Not only did it peak at No. 1 in the U.S., but it's spent more time on the Billboard 200 than any other record in music history, having been on the chart for a total of 965 weeks. As of today (Jan. 11), it sits at No. 166.
25 Legendary Rock Albums With No Weak Songs
These legendary rock albums have no filler.
More From Classic Rock 105.1