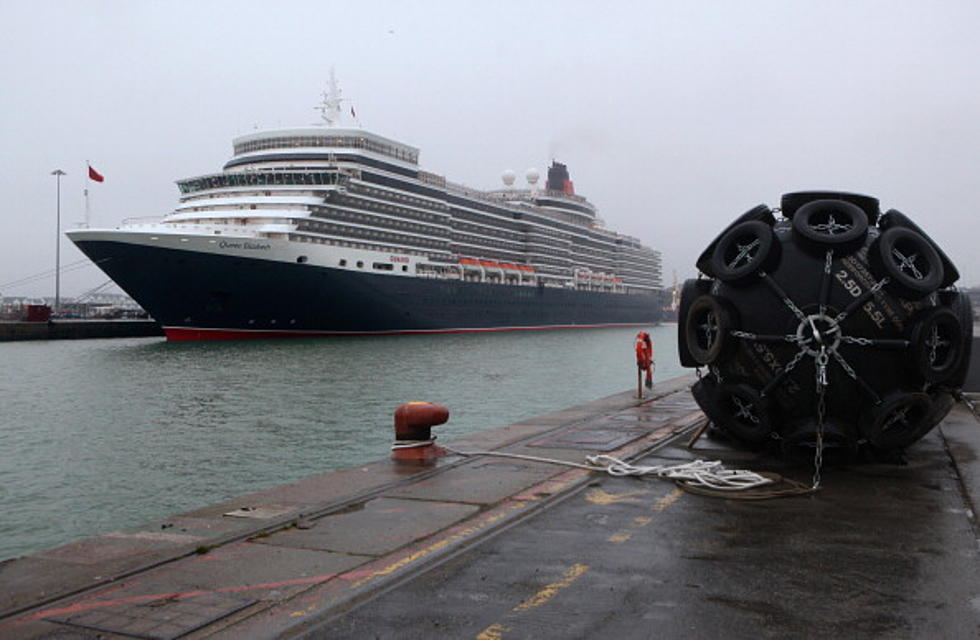 Passengers Want Carnival to Pay After Seeing Woman Go Overboard
Oli Scarff/Getty Images
Passengers who were onboard the Carnival Valor when another passenger jumped overboard now want Carnival to "do the right thing". Of course, "the right thing" is subject to which side of the argument you might happen to find yourself on.
You might recall the story from last week. Apparently, a passenger onboard the Carnival Valor was involved in an incident regarding a hot tub on board the ship. The altercation was with a man and we don't know any of the details surrounding the altercation. What we do know is that a female passenger was led away from the scene by shipboard security.
While the woman was in control of ship security she leapt over the railing and into the water several stories below. She was still handcuffed at the time. Carnival crews leapt into action attempting to save the woman and after an extensive rescue effort the search was called off and the woman's body was not found.
In the days that have followed the ship's return to port in New Orleans, we are now hearing rumblings from other passengers onboard the ship that they feel the incident ruined their trip. And naturally, they want Carnival to pay.
One passenger spoke to TMZ and her comments, as reflected in the TMZ article, suggest that she and her family, including two small children, were traumatized by seeing the woman's head bobbing in the ocean and the roar of the search helicopters overhead.
Just to be clear, the passenger is claiming they were so traumatized by the events that occurred on this cruise they need another cruise to make the bad thoughts go away. Okay, it's probably not what a real therapist would suggest for a patient who experienced real trauma, but if your trauma can be cured by free cruises then I guess this would be the solution.
Maybe all of us who have witnessed car wrecks should get a new car?
The fact of the matter is this. Carnival didn't cause this. The woman that leapt to her death caused this. She was the one who had the altercation in the hot tub. She was the one who crossed the rail.
Could the Carnival security team have done a better job securing her? You could argue that but why should that result in a free cruise for someone who just happened to be in the area?
I don't mean to sound heartless but what's done is done and no amount of cruise credit is going to bring that precious life back. It was an unfortunate incident compounded by poor choices.
If anything, Carnival should reassess its security measures and make a donation to one of the many fine suicide prevention organizations that are available to help defuse situations such as this. . And, for those of you who think other passengers should profit from this tragedy, you might want to go read up on what "doing the right thing" looks like.
Louisiana Restaurants Featured on 'Diners, Drive-Ins & Dives'
More From Classic Rock 105.1