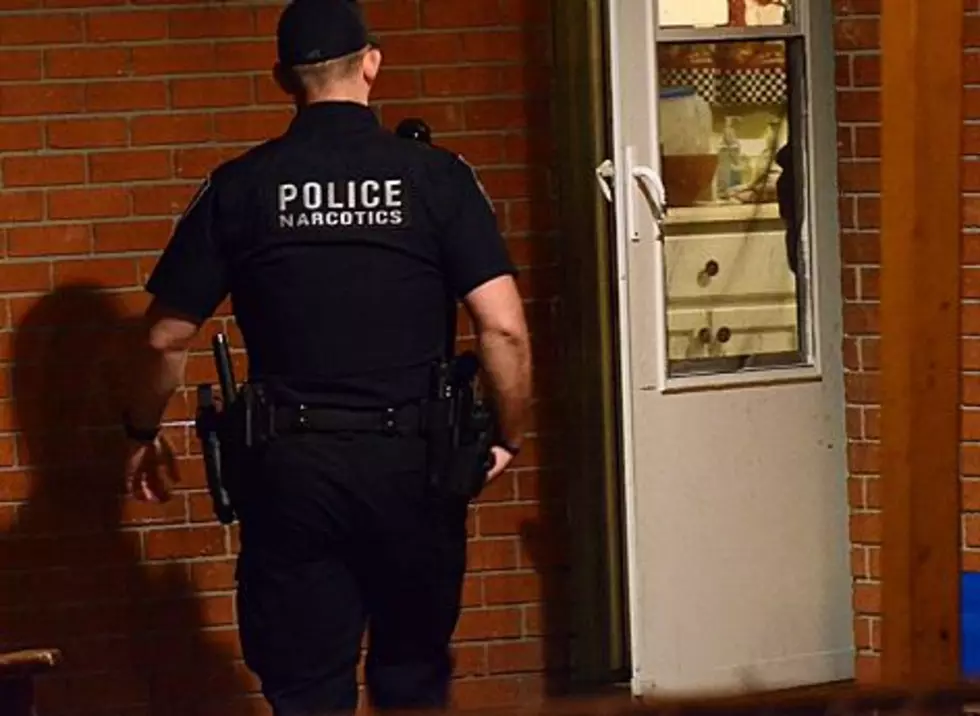 'Operation Wake Up' Cracking Down On Drugs In Lafayette
Lafayette Police Narcotics Officer, photo from LPD
The Lafayette Police Tactical Narcotics Team is taking alleged drug dealers off the city streets during "Operation Wake Up."
"TNT's objective is to rid the community of narcotics and reduce drug-related crimes affecting families," reads the release from LPD.
But, more wanted fugitives remain on the run. If you know any of the suspect's whereabouts, you're asked to call Lafayette Police or Lafayette Crime Stoppers at 232-TIPS.
Milton J. Marshall, booked with Distribution of Sch. II
Erick Alexander, booked with Manufacture/Distribution of Sch. I
Xavier P. Ledet, booked with Manufacture/Distribution of Sch. II
Troy Anthony, booked with Manufacture/Distribution of Sch. II
Raynell L. Claton, booked with Distribution of Sch. II
Alphonso J. Bernard, booked with Manufacture/Distribution of Sch. II & Manufacture/Distribution of Sch. I
Joseph J. Bargeman Jr., booked with Manufacture/Distribution of Sch. II & Possession with intent to Distribute Counterfeit CDS
Jassmine L. Journet, booked with Manufacture/Distribution of Sch. II
Byron A. Sam, booked with Manufacture/Distribution of Sch. I
Treven Lemalle, booked with Distribution of Sch. I
Kavon Lyons, booked with Possession of Sch. I
Kody Dixon, booked with Distribution of Sch. I (MDMA) & Distribution of Sch. I
Joseph Babineaux, booked with Possession of Sch. II & Manufacture/Distribution of Sch. II
Troy Davis, arrested on an active warrant
David W. Fontenot, booked with Manufacture/Distribution of Sch. II
More From Classic Rock 105.1