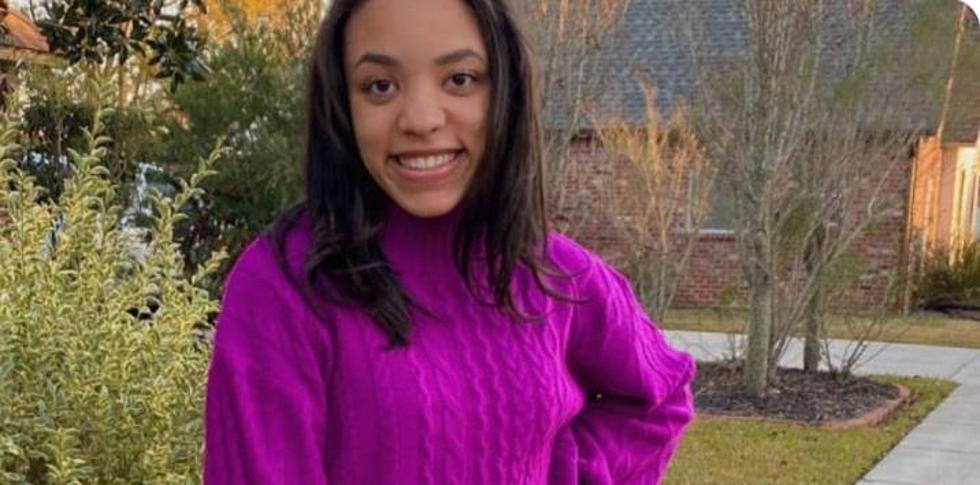 Opelousas Woman Missing; $10,000 Reward Offered
via Twitter
An Opelousas woman has gone missing, and family members are offering a $10,000 reward "to anyone that leads her home".
Kori Gauthier's car was struck by another vehicle on the Baton Rouge I-10 Mississippi River Bridge but, according to KATC TV3, the car was empty. The driver of the vehicle that struck Gauthier's car said that it was impossible to avoid the crash due to traffic and, when he approached the vehicle after the crash, found no one in or near it.
The post by KATC goes on to say that Baton Rouge authorities confirmed the crash, but referred any questions about Gauthier's disappearance to LSU authorities, as she is currently an LSU student. When KATC contacted LSU, it was confirmed that they were, indeed, investigating her disappearance. No other information was released.
It is reported that Gauthier's purse and cell phone were found inside her vehicle, which was towed to a vehicle salvage lot after the crash.
Gauthier's uncle posted a plea for information on her whereabouts, along with the offer of a $10,000 reward, on Facebook:
If you have any information relating to this case, you are asked to call the LSU Police Department or your local authorities.
10 Tips To Safely Drive Through School Zones In Lafayette
7 Interesting Facts About The Atchafalaya Basin Bridge
12 Incredible Facts about Stops Along I-10
More From Classic Rock 105.1