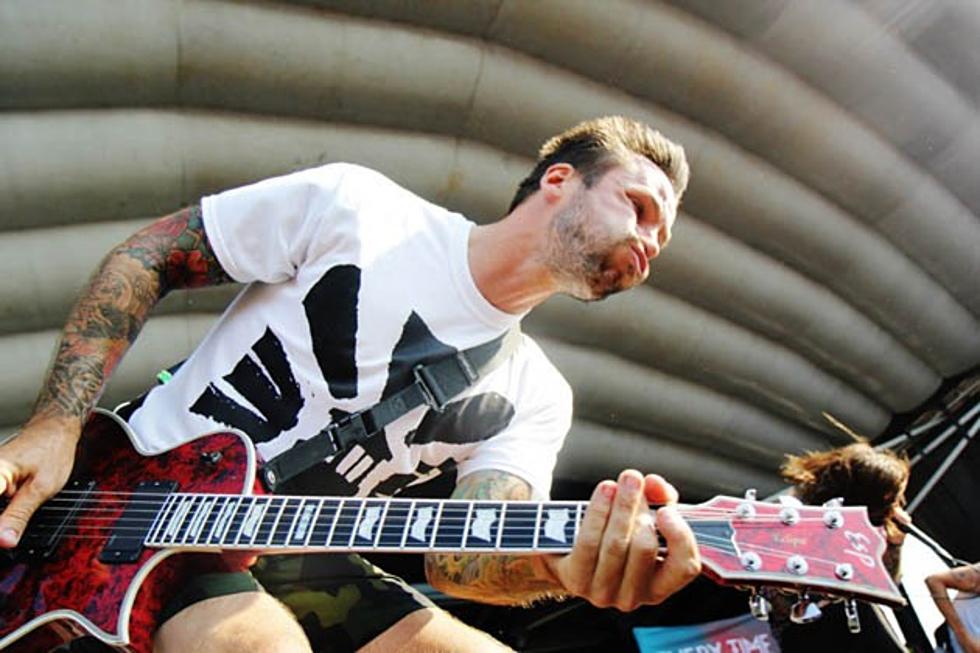 Fans May Not Want to Take an Onstage Selfie With Every Time I Die
Liz Ramanand, Loudwire
Selfies have been all the rage over the past few years with the advent of the smart phone and the technology that goes hand in hand with the device. The act of taking a photo of yourself in various places is the norm, but fans of Every Time I Die may want to refrain from jumping onstage and attempting to take a selfie with the band.
At a recent Every Time I Die show in Lawrence, Kan., a fan jumped onstage and was in the act of taking a selfie with frontman Keith Buckley and guitarist Jordan Buckley came to his brother's defense and kicked the phone out of the fan's hand. Watch the fan shot video below.
Jordan also took to Twitter to share his unhappiness with the popularity of the onstage selfie, saying its all about kids wanting attention.
You may not want to take a selfie when Every Time I Die takes the stage in Grand Rapids, Mich., tonight (Dec. 8). See all their tour dates here.
Update: Looks like the dude got a selfie with Jordan Buckley himself! All is now well in the world of music.
Top 10 Hard Rock Smackdowns
More From Classic Rock 105.1